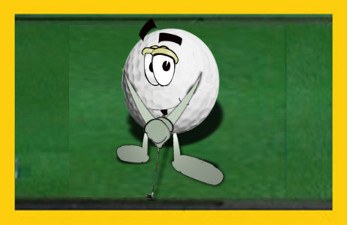 Golf equipment manufacturers share a common goal: to make the game easier for everyday players.
To that end, these companies spend vast sums of cash on research and development, looking to integrate advanced materials and concepts into their clubs. New models are introduced with increasing frequency by clubmakers promising longer, more accurate shots, deadlier putting and – bottom line – more enjoyment for golfers of all stripes.
Of course, you need a basic understanding of golf equipment before diving into the rapidly advancing technology behind it. The standard set of 14 clubs includes a driver, a putter, several irons, two or three wedges, a couple of hybrids and a fairway wood. Each club has a different function and requires different skills to master.
Even the humble golf ball is now offered with a dizzying array of specific performance qualities, designed to help each golfer get the most from his swing.
The categories below offer golf equipment news, and reviews plus tips on playing the varying clubs. You'll also find reviews of current golf ball and club models, and a golf news section with up-to-date headlines from the game's many equipment makers.
About: GPS, Gloves, Shoes, Bags, Balls
Golf is a game that requires a lot of accessories. Beyond simply assembling a set of clubs, you also need to acquire a variety of other items to help you get around the course. Some of these accessories are required, such as golf balls and a golf bag, while others are optional. If you are going to make the most out of your time on the golf course, you will want to carefully consider each accessory that you add to your equipment collection.
It is important to understand that you don't necessarily have to spend a fortune to get quality golf equipment. The key is to pick out the gear that is right for your game – not the gear that your friends are using, or the gear that is being played on Tour. Your only goals should be to increase your enjoyment of the game, and to lower your scores. If a particular item isn't going to accomplish one of those two goals, it probably doesn't need to be purchased.
Follow the different product categories that you will encounter as you build your golf equipment and accessory collection. Use the advice here to help guide your shopping and purchasing process.