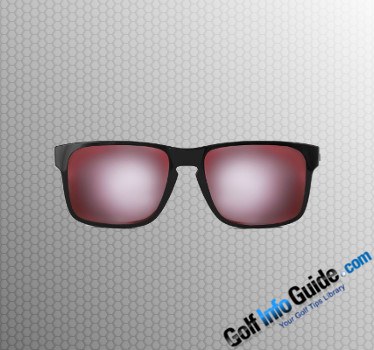 REKS is a relatively new company, founded in 2015, specialized in producing high quality sunglasses along with high definition lenses, made of polycarbonate and trivex, aimed at sports enthusiasts (golfers included), and, the best thing about them is that everything comes at affordable prices, unlike "designer glasses".
Rest assured about the "designer" thing, as REKS also boasts a number of iconic frame styles, which are designed to suit every style, sport and, why not, mood. REKS' lenses can be purchased both as high def prescription lenses or regular sunglasses, and regardless of one's choice, they'll deliver performance and a unique styling, everything packed in an unbreakable frame. Which brings us to today's news: REKS announced four brand new trivex-made color-boosting sun lenses, which are engineered and designed for sports enthusiasts, with an emphasis on golfers. However, you can wear these bad boys also while biking, fishing, skiing or whatever. The innovative lens/sunglasses manufacturer recently announced its latest high performance sun lenses, which feature a proprietary technology, a built-in color equalizer, that makes colors brighter by improving contrast. Enter the Trivex color boosting sun lenses, matched by REKS' unbreakable frames, but let's see what the company's CEO George Granoff has to say about their latest product:


"Many of our customers have asked us to provide specific lenses for some of their most popular activities. We listened to their feedback and are pleased to introduce four new Trivex Color-Boosting Sun Lenses, each with unique features to enhance your visual experience."

The good news is that REKS created a lens specifically designed for golfers, which features a rose amber tint, boosted by a multi layered silver mirror. Unlike regular sunglasses, this high performance golf lens has a lighter tint, which dramatically improves visual accuracy by allowing more light to enter the eye, providing unmatched optical clarity regardless of the weather conditions, whether you're reading the greens or looking down the fairway. The new REKS sun lenses feature the company's patented color boosting technology for perfect colors and more contrast, not to mention that they arrive with all bells and whistles expected from a high performance golf-product: oleophobic coatings, to keep them dust/smudge free, and an anti reflective coating. Keep in mind that REKS' golf lenses are excellent for medium light conditions, as they have a 30 percent light transmission.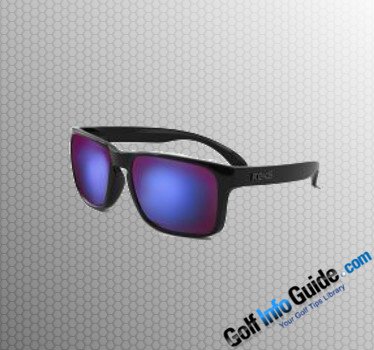 On top of that, REKS announced specifically designed lenses for fishing, biking and snow lenses. The fishing lenses are polarized, making glare a thing of the past, thus providing additional color enhancement and optimum clarity in all weather conditions. These ones are built to allow 13 percent light transmission, hence they're ideal for bright sun conditions. The biking lenses are photocromic, which means they lighten in the shade and darken in the sun, i.e. they adapt to ambient light, which means they're capable of providing the ideal visual experience all day long, in any season. Finally, the snow lenses are designed to help you distinguish between snow and ice via their built in color equalizer technology. Furthermore, these lenses come with an oleophobic coating on both sides, and an anti reflective coating on the back, for the ultimate smudge/dirt free performance during the winter season.