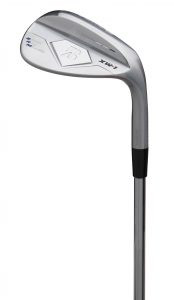 The new TOUR B XW-1 Wedges from Bridgestone were revealed back in January, and they make for an interesting set of golf gear aimed at better players looking for enhanced greenside spin and that buttery soft feel we all know and love. As you may already know, Bridgestone is the number one ball fitter in the industry, and their latest TOUR B XW-1 wedge collection is designed to be the highest spinning and softest ever made for better players, featuring the company's patented brand spanking new Biting Raid Milled grooves, which promote increased spin on greenside recovery and approach shots.
The new family of TOUR B XW-1 wedges is built using premium materials and impeccable workmanship, i.e. they're milled to perfection from 1020 mild carbon steel, the ideal material when it comes to delivering the ultimate experience in regard to soft feel. As per Bridgestone Golf's Club Marketing Manager Zack Kupperbusch:

"Low-Mid handicappers are going to love the control and feel that our new TOUR B XW-1 Wedges deliver. The combination of the industry's most premium forging and our new Biting Rail Milled grooves provide unparalleled softness and optimum spin on a variety of short shots."

There are 3 distinct sole configurations available in the new TOUR B XW-1 Wedge line-up, and each of them is aimed at optimizing the types of shot played with that respective club. For example, the Flat (F) sole is found in fifty degree gap wedge, and it's designed to improve turf interaction when it comes to full/mid-range approach shots, by delivering optimal stability at ball impact, thus making for a more penetrating/long ball flight.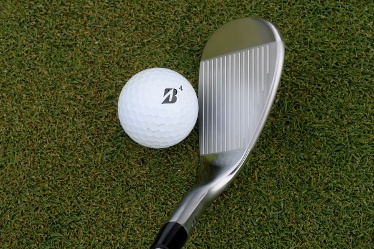 The Multi-Purpose sole (M) is specific to 52, 54, 58 and 60-degree wedges, and it's designed to deliver the ultimate experience with regard to versatility on any imaginable shot, ranging from open flange flop shots to hooded bump and runs. Regardless of the scenario, the Multi-Purpose sole will provide you with maximum controllability. Last but not least, we have the Forgiving Sole, or the A Sole, which makes for a 56 degree wedge designed for supreme forgiveness, as per its nomenclature. Whether you're pin hunting from the fairway or you're looking to hit an explosion shot, in order to evade a steep face bunker, the A Sole will deliver with flying colors, round after round.
The new XW-1 wedges family is available for purchase starting with March 1st in right-hand only versions, featuring a Modus Tour 105 stiff shaft (stock) with a nice satin chrome finish. As per retail price, word on the street has it at $139.99 per club (MSRP), and you can buy these babies from all Club Champion retail locations, Test Drive or Bridgestone's proprietary equipment demo program.