Vice Golf recently revealed their latest Force carry bags, which are engineered to deliver the best experience at an affordable price.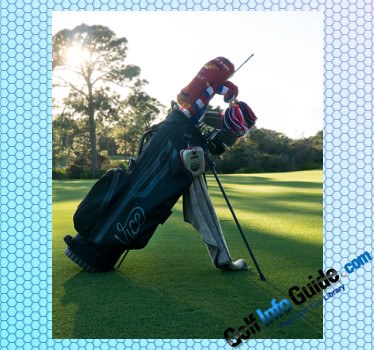 What does it mean, exactly? Well, these carry bags are boasting a new design with fresh details, which are aimed at maximizing both comfort (which is crucial for golfers) and functionality via extra in-pocket storage spaces, thus allowing for a better allocation of golf accessories (read along the lines of pitching forks, tees, sun screen and/or water bottles) by using a clever zipper-system. This double zipper thing works way better in terms of facilitating the opening/closing of the ball compartment, compared to the previous generation. Vice Golf is a UK based company, but don't worry: you can get their latest gear from their official website, www.vicegolf.com respectively, and the good news is that they're shipping world-wide within 3-5 business days. The price tag, you asked? £209, which translates into $268 in real money. Among the most important features of the brand spanking new Vice Force carry bags, we must mention the six-compartment design, featuring dividers over the full length, thus minimizing a common problem we've all encountered: club-chaos. Also, weighing just 5 lbs, the new Force carry bag is incredibly lightweight, that considering its generous storage capabilities and size, and that's due to the company using state of the art materials into its built, i.e. a pure carbon-made frame, which comes with sizable pads, in order to deliver stability in every imaginable scenario. Obviously, this modern golf bag arrives with an integrated carrying handle into the top, which translates into easy-as-pie transportation. The bag is built using high performance/UV light resistant nylon, along with high-end YKKTM AQUASEAL® zips, which are pretty much water tight, thus preventing water from leaking inside and messing with your golf-gear.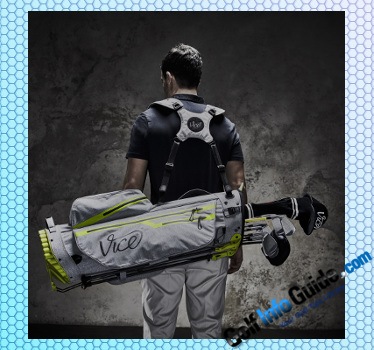 The soft padded shoulder straps are very flexible and ergonomically designed for a hassle-free experience, and there's even a soft padded cushion for the back, for which you'll be grateful during prolonged golf sessions. To make sure your valuables are safe, the Force carry bag comes with a special side pocket, velour-lined of course, for safe storage. If you want to recoup small items from inside your bag, like your wedding ring, or tees, there's also a recovery pocket on the side. Finally, this baby is available in two colorways, to satisfy both old-school golfers and the "funky" ones: there's a black melange with cool gray for the former, and a modern gray melange with neon lime for the latter.
Here's Vice Golf press release with regard to their latest product:

"Looking at the golf industry of the past decades, high-quality golf bags are sold at a premium price, yet they are often of inferior quality. Details such as poorly sewn patches, instable frames or leaking zips fail to meet the quality standards of demanding golfers. The new Vice FORCE bag tackles these issues and presents a functional, comfortable and design-oriented bag that meets all requirements, even of the most demanding golfers. Additionally, as a stylish way to carry a change of clothes for after your round of golf, the Vice CACHE backpack is an ideal complement to the Vice FORCE bag as it comes with similar features and in identical colorway as the Vice FORCE bag."