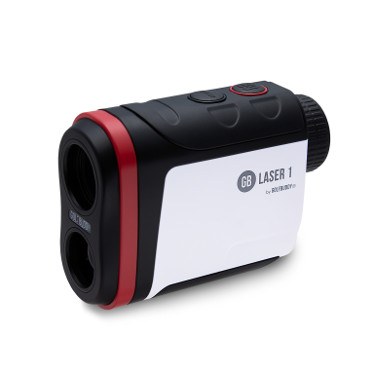 GolfBuddy is your best buddy if you're into golf-gadgets, and the good news for today is that the company just launched a couple of brand new GPS devices, the next generation kind of thing, and we're talking about the aim W10 GPS watch and Voice 2 GPS duo.
The AIM acronym stands for "accurate, innovative, measurable", and this new series is touted to make for the most technologically advanced smart golf GPS watch in the company's history, along with a highly capable and easy to use laser rangefinder, and we're talking here about the aim L10. Let's begin with the latter, the GOLFBUDDY aim L10 respectively, which is a one-click-push easy to use gadget, which will scan and provide you with accurate readings instantly. All these high-tech capabilities are harbored by the laser finder's sporty and ergonomically designed chassis. According to the CEO of GolfBuddy America, Timothy Chae, but let's quote the man himself: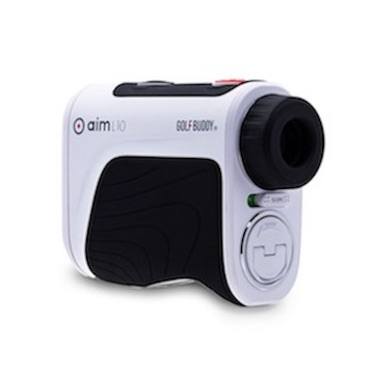 "GOLFBUDDY continues to innovate and improve, as evidenced in our latest rangefinder line. The new aim L10 weighs just under six ounces and brings an unprecedented level of accuracy and reliability to golfers."

It's worth mentioning that the aim L10 boasts no less than 3 different target modes: Scan, Standard and Pin with vibe-mode. The vibration thing is very easy to use/user friendly, and just one click on the pin will provide you with a vibration, which confirms that the pin has been found. There's also a slope on/off dedicated switch, which delivers on demand slope adjusted readings/distances for different elevations, for improved accuracy on the golf course. One of the most popular functions of the aim L10, the slope function that is, can be turned on or off instantly by using a specially designed manual switch (on the exterior of the device), which allows the laser range finder to be in compliance with USGA and R&A and legal for handicap and tournament play.
So, if you're looking for a state of the art, ultra-light and compact laser range finder, you've just met your best buddy. The GOLFBUDDY aim L10 laser rangefinder is now available for purchase all across North America, at selected golf retail shops.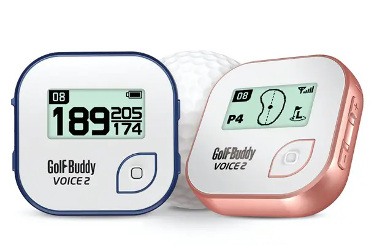 Moving along with our news for today, we have the aim W10 GPS, which comes with all the necessary features for improving your golf-game, features that include a high-definition full-color touchscreen display, a zoom-in feature for providing you that extra close-up detail if so required, in depth hole view with distances to back/front/center and dual-arc distance, along with hazards. There's also a digital score-card feature, and of course, you'll benefit from automatic course updates, due to the aim W10's Bluetooth capability. And if you were worrying about autonomy, rest assured that this baby will last for at least 13 hours on a single charge in GPS mode, which makes it one of the hottest GPS watches launched this year.
Last but not least, we have the Voice 2 GPS, which combines the company's advanced GPS tech with amazing ease of use. The GolfBuddy Voice 2 GPS will provide you with audio-distances to back/center/front of the green, along with a high-definition high-quality visual display. Measuring a mere 4.5 cm square, this GPS watch is amazingly versatile and discreet, and due to its compact size, it's easy to clip it to a belt or on your cap, and you can even keep it inside your pocket.
Finally, the Voice 2 offers 14 hours of autonomy on a single charge in GPS mode, while coming preloaded with eleven languages, thus offering amazing value for money. All GolfBuddy GPS devices are engineered for providing you with pinpoint accuracy and they're designed specifically for golf-use, combining a preloaded data-base of 40,000 golf-courses world-wide with state of the art technologies and components, for giving you accurate readings and distances on basically any course on God's green earth.