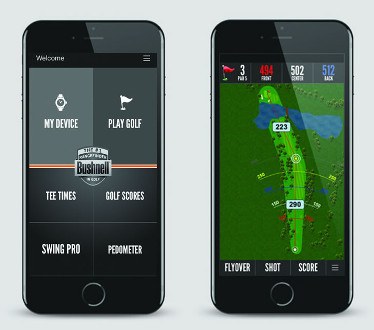 The best things in life are free, and the same goes for the latest app for golfers from Bushnell. Obviously, we're talking about the GPS app, which is one hundred percent free of charge, and it allows you to match up all of your devices. Speaking of good news, this is as good as it gets. To begin with, Bushnell is a top-dog in the golf industry pack, and they specialize in distance measuring devices and things of that nature, i.e. GPS watches like the iON2, laser range finders like the Pro XE, as well as GPS handheld devices, like the Phantom GPS.
Obviously, all these Bushnell-made devices work perfectly well stand-alone, but now, with the new and free Bushnell app, you can take your game to the max, by combining them, obviously. Here the Bushnell Golf GPS App comes into play. The app is available for both Apple and Android users, and it's designed to provide you with state of the art technology and premium graphics, in order to further enhance one's golf experience.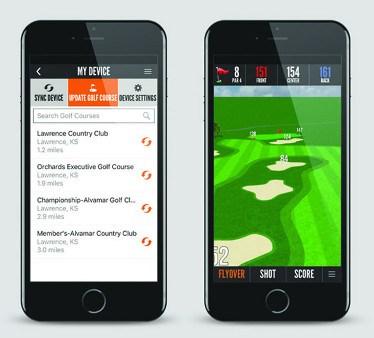 Some of the most important features of the Bushnell Golf GPS App include "Play Golf", which gives you access to over 36,000 golf courses from all around the world, professionally mapped of course; this feature provides you with precise measurements to front, center and back of the green, 3D graphic layouts of each hole on the course, custom points, scorecard tracking and shot distance. Then we have "Golf Scores", a cool feature that enables you to track the totality of your putts and scores, as the score entered by you on the course you're playing is automatically registered on the app.
On top of that, you'll get instant updates via Bluetooth, i.e. you'll be able to update golf courses on all of your Bushnell compatible devices via your smartphone. Another nice feature is Swing Pro, which analyses in detail both your swing speed and tempo, the Pedometer thing, that syncs daily with your phone, allowing you to see your progress (it counts your steps basically), and finally the Fitness feature, which records all sorts of biometric data, the likes of average speed, pace and distance, making for a great tool for tracking runs, walks on the golf course and even bike rides.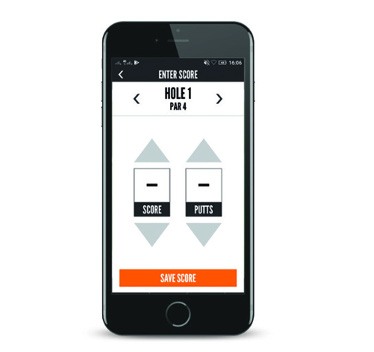 There are two different versions of the app available, depending on what Bushnell device you're using. If you own a Pro XE, Tour V4, or a Tour V4 Shift, you'll get full access to 3D flyovers, hole layouts and scorecard tracking elements. On the other hand, Hybrid, Excel, iON2 and Phantom users will get better treatment, as they'll be able to unlock "extra features "like the Pedometer, Swing Pro and Fitness data tracking. All you have to do in order to pair up your particular Bushnell device to the special app is to enter the serial number of your device when required by the app (you'll be prompted to do that during the registration process). After that, everything will run smoothly via Bluetooth. However, the app will also work on non-Bushnell devices, which is as good as it gets.