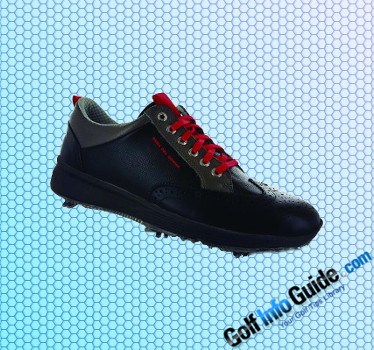 Duca Del Cosma is a legendary Italian fashion brand, well known among fashion conscious golfers on both sides of the "pond", and their latest 2019 collection offers soft spiked boots and shoes for men and women golfers, marking a first for the company. If you already own a pair of Duca Del Cosma, it's a sign you have exquisite taste. Italians are the masters of fashion and design, and Duca Del Cosma is well known for its innovative and avant la lettre spikeless golf shoes paraphernalia. However, things are about to change with their latest 2019 line-up, as it marks a historical moment: the company's first ever soft spiked golf shoes and boots. One small step for Duca Del Cosma, one giant leap for the brand's aficionados, right? The new collection is just as good looking as ever, oozing style and impeccable craftsmanship. On top of that, add into the mix the new spiked models, and you'll end up with the beauty and the beast, in a two-for-the-price-of-one kind of a deal. The new golf shoes from Duca Del Cosma not only look awesome, but they also perform outstanding on the turf. The new spiked models in the 2019 line up are built with the company's' obsession for detail , combining a state of the art microfiber system with a high-end full grain leather upper. Old school design and quality meets new technology in Duca Del Cosma's 2019 collection, for delivering an impressive mixture of comfort, performance and protection from the elements, everything wrapped in an Old World sense of style.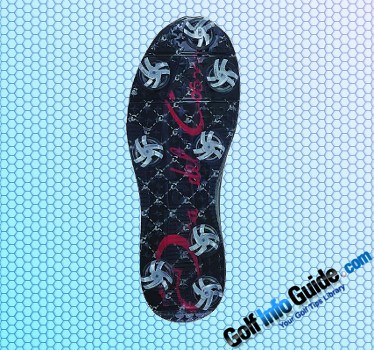 According to Duca Del Cosma's Tony Eccleston:

"These are the first ever soft spiked golf shoes and boots designed and manufactured by Duca del Cosma in Europe and we're very excited at the prospect of having them as part of our new collection for golfers looking for something different,"

As you can see from Tony's statement, unlike many other expensive golf shoes, these ones are not made in sweat shops in "developing countries" for saving labor costs and what not.
And speaking of the new 2019 collection, we must mention the Heritage men's model, which is obviously a spiked design, the "star of the show" so to speak, making for a very elegant 21st century (technology-wise) golf shoe, extremely comfy and built using high quality leather. Besides its intrinsic elegance and comfort levels, the Heritage is built to deliver where it counts, i.e. on the golf course, whether you play your favorite game on a sunny day or in wet conditions. Regardless of the situation, you'll walk the links in style and you'll stay dry, due to Duca Del Cosma's exclusive/patented waterproof microfiber technology.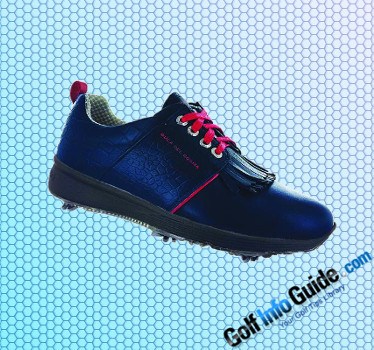 The sole of the Heritage combines the company's proprietary Cross System Protection with the Tour Lock technology. In real life, this translates into a soft-spiked outsole which is incredibly grippy yet comfy, allowing the golfer to balance performance in every situation from basically any stance. The Duca Del Cosma Heritage golf shoe comes with both Black and Red laces, to match one's choice of outfit.
The equivalent of the Heritage for women golfers is the Cypress, i.e. the top-shoe in the women's range. This is obviously a high quality soft spiked golf shoe for women golfers, which brings Tour level performance and style together in a unique form factor. The Cypress is built using high quality full grain leather, and it's both durable and hugely comfortable. The heel and saddle are decorated with a reptile detail, which proves the company's attention to detail, while the laces can be easily swapped to suit the wearer's choice of outfit between Navy and Red. The sealed lather seams and the state of the art waterproof microfiber system will keep your feet dry round after round, regardless of the weather conditions.
There are also two additional spiked boots, the men's Senator and the ladies' Armada, which are built to offer the same levels of performance and comfort as regular golf shoes. Duca Del Cosma's hugely popular Kuba shoe has been redesigned for the winter period, and it now boasts an elegant black tone on tone look. Keep in mind that the Kuba golf shoe is a spikeless design, in good Duca Del Cosma tradition.
Women were not forgotten in the 2019 collection, as they benefit from 2 brand new spikeless models: the Paloma and the Westcliff. The latter is a regular golf shoe, built using soft leather with wax laces and an elegant embossed pattern, boasting a luxurious finish. The Paloma is a classic in its field, i.e. a spikeless winter golf boot for women, featuring the company's patented waterproof microfiber technology, also made using high quality full grain leather with embossed patterns. If you want to see the full range of golf shoes and boots in Duca Del Cosma's 2019.