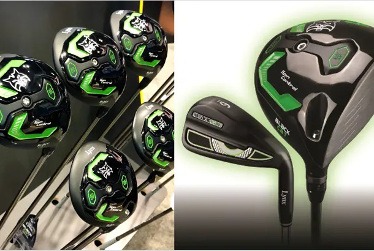 The Black Cat irons from Lynx golf are basically the spearhead of the company's brand spanking new family of irons and woods that are expected to be launched in the current year (2019 that is). The new Black Cat irons and woods follow into the steps of Lynx's revolutionary Lynx Prowler VT driver, thus reuniting the family and making it stronger so to speak.
Joke aside, the irons that updated the now-famous Black Cat family of golf clubs are nothing short of amazing, boasting a hollow body design, a forged-steel face and state of the art progressive face thickness, which boosts both feel and forgiveness. Also, the new Black Cat fairway and driver are built with the company's patented Lynx's Spin Control System, which is aimed at helping golfers to get the most "bang for the buck" out of their golf-clubs. There's also a Black Cat hybrid, to complete the line-up. Now, let's take a more detailed look at the "family".
To begin with, we have the Black Cat irons, which are built and designed for the enthusiastic and dedicated golf player, whatever that means (this quote is from Lynx themselves). It's worth mentioning that the latest 2019 Lynx® Black Cat Irons feature all the bells and whistles the company has to offer, i.e. they are packed to the brim with all sorts of patented technologies and the latest manufacturing processes, to help you make the most of your favorite game.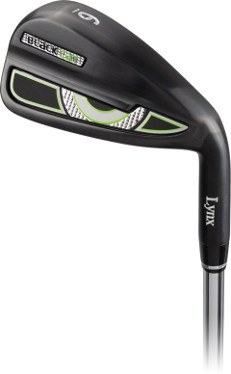 So, we have a carefully engineered two-piece head, which is crafted with a forged steel (and very beautiful indeed) face, the aforementioned hollow body design, which features Lynx' proprietary polymer filling technology, for improved feel and sound, and finally the progressive face thickness thing, for enhanced forgiveness levels. This "mélange" of features and technologies are a winning combo, and they're aimed at delivering out-of-this-world feel, control and distance, to please better golfers, and their dog.
You can order a set of Lynx® Black Cat irons in black PVD or high polished steel finishes, with UST Mamiya Recoil graphite shafts in Lite/Reg/Stiff flexes, or the significantly cheaper KBS Tour 90 steel shafts in Reg/Stiff flexes. The good news is that you will benefit from custom fitting services, while 3- & -4 irons are also on the table.
Moving on with our news story, we have the Lynx ® Black Cat woods family, that was launched alongside with those pretty irons I told you in the beginning; the 2019 Black Cat driver from Lynx arrives in a gorgeous matt black and green color way, and it's also fully loaded with the latest and greatest technologies the company has under her belt, including Lynx's proprietary game-enhancing Spin Control System, which consists of a removable/reversible weight system of sorts (a glorified bar basically) which relocates weight either further back or further forward in the clubhead. If you're looking for more control and a penetrating flight path, you must set the weight-system closer to the clubface, thus moving the weight forward; in this way, you'll benefit from reduced spin and a lower trajectory for the ball.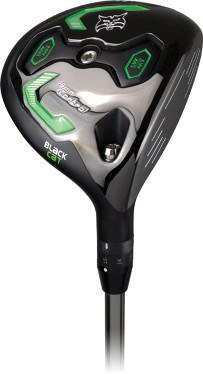 If you move the weight closer to the clubface, thus relocating additional weight to the rear, you'll end up with higher launch via higher spin. The 2-piece titanium-made 460 cc driver boasts a new cup-face design, that benefits from state of the art face hardening treatment, which helps with reducing spin and creates faster ball speeds all across the face. On top of that, you'll get full adjustability/customization options from 8.5-12.5 degrees, which helps with eliminating hooking or slicing via face open/face closed settings.
Behind the clubface, you'll find Lynx's Effective Energy Transfer (EET) technology, a very clever innovation that creates a huge sweet-spot, while in the same time minimizes the "gearing effect" due to off-center hits. Lynx's patented Spin Control System is also found in the new Lynx® Black Cat Fairway Wood, for outstanding performance, together with full loft adjustability options ranging from 13 to 17 degrees.
To complete the "big happy" Black Cat family, the Lynx® Black Cat Hybrids are available in 3(20°) and 4 (23°), featuring UST® Mamiya Recoil stock shafts in Lite/Reg/Stiff options.