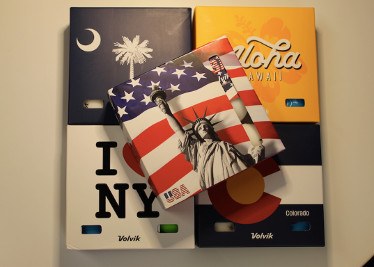 Volvik is arguably one of the leading golf-ball manufacturers in the industry, being famous for their wide range of products, but also for the fact that their balls offer amazing value for money, while often featuring out-of-the-box designs and ideas. The same concept stands true in 2019, as Volvik golf already launched three different golf-ball models to make their fans happy.
To begin with, we have the amazing Marvel x Volvik Collaboration, which produced a brand spanking new limited-edition trilogy of high performance golf-balls (in addition to Volvik's regular products available in no less than 23 dynamic color options), and we're talking about Captain America, Iron Man and Spiderman set. All these amazing golf-balls will be available to purchase at some point this month (April that is). According to the president of Volvik USA Don Shin: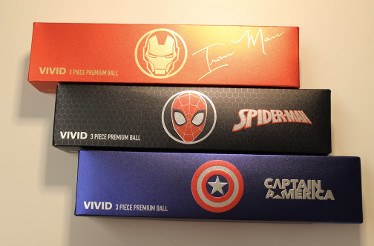 "Volvik is excited about our collaboration with Marvel and the introduction of these limited-edition sets. Golfers across all age groups will enjoy these remarkable products portraying three of the most recognizable super hero characters in the world."

It's worth mentioning that the super-hero golf balls are built using the highest standards in the industry (these bad boys are not for kids, alright?), i.e. a 3-piece construction in a matte finish, and they also feature the company's redesigned and oversized energy-core. Each set consists of four balls; to make things interesting, included in the retail package ($24,99 MSRP in case you were wondering) is a magnetic hat-clip ball marker. And the good news is that the Volvik-Marvel x collaboration doesn't stop here, as this limited edition super-hero set is just the beginning.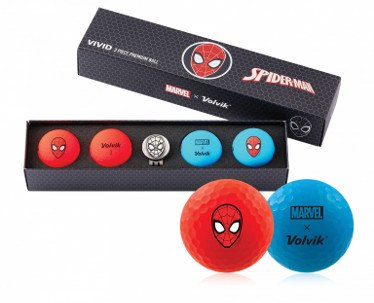 For more "serious" and patriotic golfers (just kidding folks), Volvik released another limited edition and highly unique State Pack golf ball set, a high-performance golf ball as usual, featuring Arizona, California, Colorado, Florida, Hawaii, New York, South Carolina and Texas.
According to the president of Volvik USA Don Shin:

"Golfers who reside or travel to play golf in these destinations will enjoy using and collecting these keepsake VIVID State Packs, The State Packs make unique collectables or gifts for players on any occasion."

So, if you're into collectibles, the VIVID State Pack from Volvik has your name on it. Each set of these unique and high performance golf balls consists of six pieces, featuring a premium matte finish in 2 distinct colors in each sleeve. Each golf ball features an iconic image of the respective state logoed onto the ball's surface, and the same goes for the magnetic hat clip ball marker and on the packaging.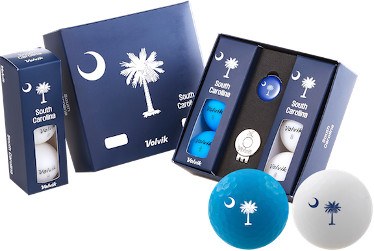 If you are worried about a "lack of substance", you must learn that the VIVID State Pack features a 3-piece high performance design in a matte finish, and also the company's new oversized energy core. The six-ball VIVID State Pack can be purchased for $24.99 MSRP.
Finally, we have the third limited edition Vivid golf ball pack, which each golf ball representing a different celebratory time, including a Skull and Crossbone pack, Birthday pack and USA pack. All these bad boys feature a 3-piece construction and the company's oversized core, which is designed to appease to golfers looking for maximum distance, and they're especially good for players with slow-medium swing speeds. The state of the art construction produces higher wedge spin and lower driver spin with a mid-high ball flight; on top of that, the new Volvik golf balls feature a 322 dimple pattern, which delivers a stable and consistent ball flight.