The WTX+ GPS Watch is GolfBuddy's latest piece of golf gear, a product that takes the market-leading features and functionality of the old WTX and makes it even better by adding in both aesthetic and technical features.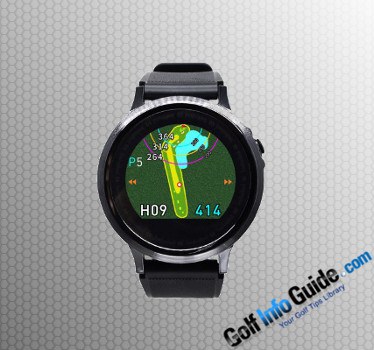 As you may already know, GolfBuddy is the industry leader in regard to developing distance measuring devices aimed specifically at golf players. The WTX+ is currently the company's most advanced GPS watch, and it comes fully packed with tech features, including a very fast yet simple and intuitive user interface, real-time course updates via the dedicated GolfBuddy smartphone application, precise distances to the front-center-back of the green, information about more than 38,000 golf course world-wide, free updates, distance readings and dynamic green view from the golfer's position, interchangeable outer screen and shot distance measurement. The battery offers over eight hour in GPS mode by the way, which means it has enough juice to keep you going for at least a day, even if you're a hardcore golfer. What's new in the WTX+ GPS? Well, to begin with, there's an improved GPS antenna inside, which is more powerful, thus reduces the time required for the device to find a course or to work out distances if you miss a fairway, you know the drill.
Basically, the improved antenna strength makes the WTX+ GPS faster and more reliable compared to the previous generation, and adds to the overall functionality of the device. The smartphone compatibility was also improved in the new WTX+ GPS, as the watch can automatically download course updates via Blueooth if synced with your smartphone via the dedicated app. Besides golf, you can use the WTX+ GPS as a fitness watch, due to its GPS tracking and odometer features. Another upgrade is in terms of styling, as the WTX+ comes with a brand new strap and a metallic finish, which dramatically improves the aesthetics of the watch, while making it perfectly wearable both on and off the golf course. The new styling of the WTX+ GPS works wonderfully with the extra skins that can be chosen for the watch-face. On top of that, the extended battery life makes it perfect for everyday use, i.e. you'll get 2 watches: a golf-GPS watch and a regular timepiece for the price of one. And speaking about the price, the GolfBuddy WTX+ GPS is now available at all major retailers for $229.99 (MRSP).