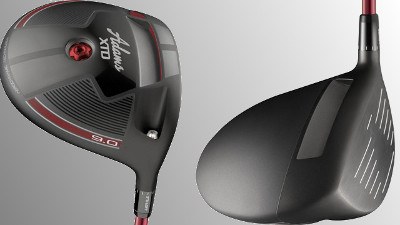 Adams Golf is out with new clubs, and new claims.
---
The company is touting its XTD driver as having "the hottest face in golf," based on comparisons with 10 leading competitors. Rather than test only a portion of the clubheads rolling off the assembly line – standard operating procedure in the industry – Adams tests each head four times. The company says this ensures that each driver hits the USGA maximum for spring-like effect.
Also new from Adams are XTD Ti fairway woods and hybrids, plus XTD Forged Irons. The woods and hybrids feature titanium heads with Cut-Thru Slot technology and 29% more face speed on off-center contact than Adams' Super LS woods and hybrids. XTD Forged irons are made from multiple pieces, rather than a single block of metal, with a hollow center and Cut-Thru Slot for improved distance and forgiveness on miss-hits.
Available in December 2013, the Adams XTD driver retails for $399.99; fairway woods and hybrids are $299.99 per club. The eight-piece XTD Forged irons set is listed at $1,100 for steel-shafted clubs, $1,200 for graphite.