Speaking of a match made in heaven, word on the street has it that one of the most famous PGA Tour stars.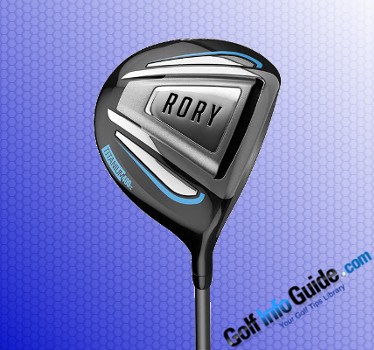 Who incidentally is a TaylorMade staff player, has teamed up with TaylorMade, to no one's surprise really, with the end goal of launching a brand new set of golf clubs, specifically designed to please the "younger" audience. Yes, we're talking about junior golf clubs, which are said to be highly innovative: enter "Rory Junior Golf Sets", i.e. a full line of golf-gear for youngsters: driver, fairway woods, rescue, irons, wedges and a putter. Since McIlroy started playing golf at a young age, introducing the game to the younger audience via a new set of golf clubs makes perfect sense. The same goes for TaylorMade, obviously, since getting a slice of the market-share in that niche would be great for business. The Rory Junior Golf Sets will incorporate a number of TaylorMade's technologies, which are to be found in their "regular golf gear" (for adults, that is). Every club in the new line has been specifically designed to deliver the ideal lengths, lofts and shaft flexes, to perfectly fit the bio-mechanics of junior golfers. The thing is, golf often seems pretty difficult for beginners, hence the Rory Junior Golf Sets are engineered to promote high launching shots with ease, thus increasing confidence for "first timers", and, presumably, adding a touch of fun in the process. The same philosophy seems to appeal to Rory, as he said in a press release that: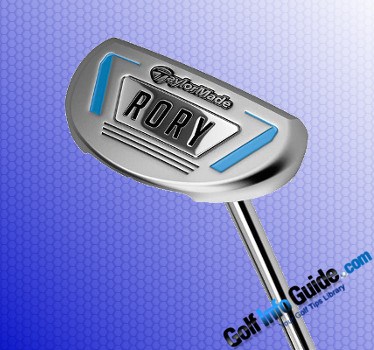 "For me, confidence is the most important thing when I'm standing on the tee. This driver has been specially designed to help young golfers hit it far and straight so they can start building their confidence from the first time they tee it up."

In terms of tech-specs, the driver in the Rory Junior Golf Sets is crafted using titanium (!), and it features a 16° loft and 400cc-sized head, which makes it incredibly easy to hit, while promoting high launching drives. Both the woods and the rescue clubs are packed with TaylorMade's state of the art technologies. The irons are built using 17-4 stainless steel by the way. Two wedges are also included in the set (54° and 56°), together with a center-shafted mid-mallet putter, designed to make putting a "child's play" (pun intended). There are two Rory Junior Golf Sets available: the 4 Plus and the 8 Plus, for kids 4 and up, and for "older" junior-golfers respectively. Both of them will hit the shelves starting with December 7th, just in time for Christmas, and, check this out: they include aRory St. Bernard headcover for the driver! Here's David Abeles, the CEO of TaylorMade Golf:

"Having a role model like Rory McIlroy to support this new initiative, as well as a program like the PGA Junior League that encourages these youngsters to thrive in the sport, is crucial to encourage them to play well into their adult life. That's why we partnered with Rory and are delighted to support the PGA Junior League by making a direct donation to them.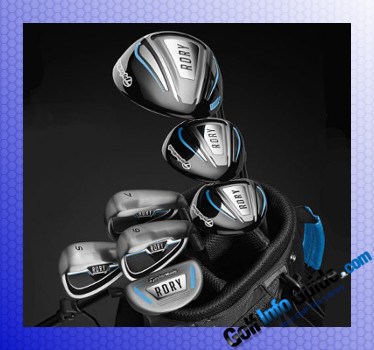 Here are the specs:
8-PLUS SET

Both the Boys & Girls 8 Plus set — designed for ages 8+ and 52? to 60? in height — includes 7 clubs + bag at an MSRP of $399 USD:

400cc Titanium driver — 16° / 39.5?
3 wood — 24° / 37?
5 Rescue — 30° / 34.5?
7-iron — 36° / 32.5?
9-iron — 44° / 31.5?
Sand wedge — 56° / 31?
Putter — 30?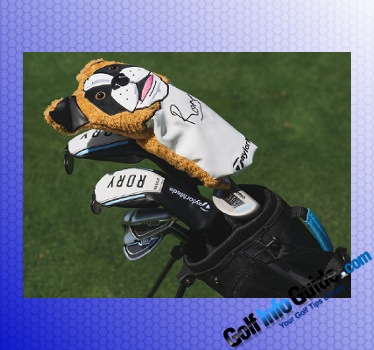 4-PLUS SET

In addition to the 8 Plus set, a 4 Plus set will also be offered, designed for players aged 4+ and 42? to 52? in height — includes 5 clubs + bag at an MSRP of $299 USD:

400cc Titanium driver — 16° / 33.5?
5 Rescue — 30° / 29.5?
7-iron — 38° / 27.5?
Sand wedge — 54° / 26?
Putter — 26?