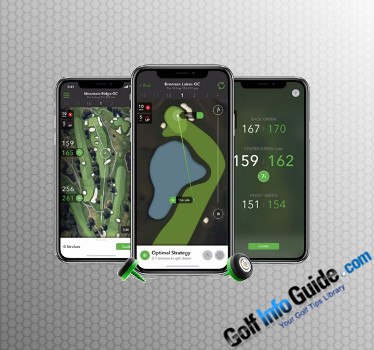 ©Arccos Golf
Arccos Golf hit the world with its next gen Caddie 2.0, which is nothing short of an artificial intelligence (AI) platform, that was built for helping players to improve their game via delivering real-time strategies on any hole in the world and for every possible shot. If it sounds amazing , don't worry: it really is amazing , as far as breakthrough technologies go. Arccos Caddie 2.0 is an upgrade of sorts offered by the company, and it's powered by Microsoft Azure. How does it work? Well, Microsoft Azure's cloud is a melange of artificial intelligence and machine learning, and it works together with the Arccos sensors imbedded in your golf-clubs to provide you with highly detailed/personalized gaming strategy, regardless of what golf course are you playing. Anytime, anywhere, that's the name of the game with Arccos Caddie 2.0, your own personal artificial and highly intelligent caddie. Arccos Caddie 2.0 is a digital golf-assistant if you like, who can help you with improving your game by every shot you hit on the golf course, as it delivers instant recommendations taking into account a number of factors, including the historical performance of other (eventually Tour pros or other players that have similar handicaps or hit similar distances) golf players on the respective golf course, your personal shot tracking history via the Arccos sensors' measurements, elevation changes and even real time/forecasted weather conditions. By using artificial intelligence, Arccos Caddie 2.0 is able to deliver real-life hard data and to offer you a professional tour-style stat analysis of your performance.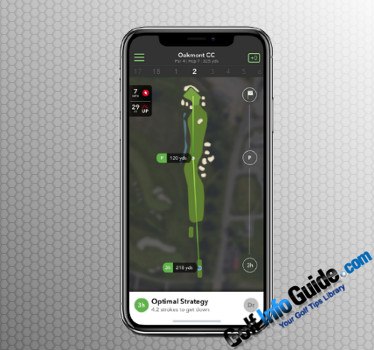 ©Arccos Golf
Also, considering your previous performances, Arccos Caddie 2.0 will be able to give you plausible recommendations to further improve your game in the future. The more data it gathers, the more precise your game-stats will become, hence the more rounds you play, the better. Currently speaking, you'd have to play at least 5 rounds before the machine learning/artificial intelligence duo working inside Arccos Caddie 2.0 would be capable of giving you no-nonsense shot strategies and advice. The Arccos sensors imbedded in your golf gear communicate with your smartphone via a dedicated app as they measure your first shots. After the data-gathering process is completed, your smartphone will show you how far you have to the green, and then it will give you 3 possible club strategies, i.e. what club to use next: the optimum strategy and 2 additional ones, if you would prefer to hit another club instead of the "optimal" one. Since Arccos sensors, the application and all that gear were first introduced, more than 1,000,000 rounds were played by golfers using Arccos technology on more than 40,000 golf coursed from all around the world. That translates into 26 billion time stamped/geo-tagged data points regarding players' behaviors, and 418,000,000 GPS course-mapping data points. The second edition of Arccos' digital golf caddie uses the on course data gathered by its sensors for the first time, thanks to Microsoft's and Arccos' engineers, who joined their efforts to make a huge leap forward in regard to the system's capabilities.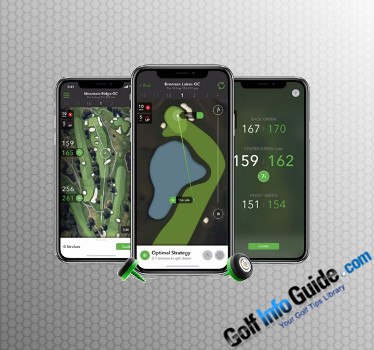 ©Arccos Golf
Considering the fact that currently speaking, less than three percent of the golfers use a "human caddie", i.e. they have access to professional advice, with the Arccos Caddie 2.0, your golf-game will be brought to the next level, via machine learning and the power of artificial intelligence, which in this day and age is available to virtually anyone. Arccos Caddie 2.0 provides players with outcome predictions for basically every shot played, together with a variety of real time game insights regarding optimal/alternative strategies, by using various inputs. Some of the key factors consider by this AI software for shot recommendation include one's historical performance (using Arccos sensors), shot history, hole geometry, elevation changes, weather conditions (including wind-speed direction) and hazard locations. Last year, golfers using Arccos technology in their golf gear improved their handicap by 3.55 strokes on average, which means 46,7 times faster compared to the average golfer with a USGA handicap. It must be noted that due to Arccos Caddie 2.0's elevation measuring capabilities, the software is not legal for competition play. However, the feature measuring the elevation on surfaces can be turned off, thus rendering the software legal, and you can use it in tournament mode. To get Arccos Caddie 2.0, you'll have to buy the 14 pack screw in sensors, and then you'll be able to download the smartphone app for free. Also, you can buy the smart grips, which come with built in sensors, and then you'll pay an annual subscription for the service. Finally, there's the smart set, like the Cobra Golf F8 Metal Woods and Irons, which have Arccos technology built-in. Keep in mind that you'll have to pay an annual subscription charge for the "AI" service.