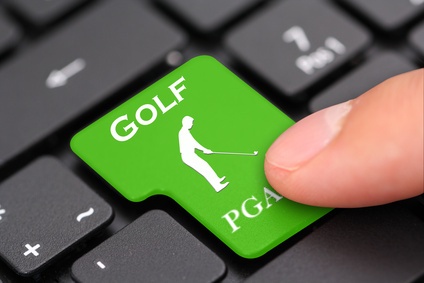 The Professional Golf Association (PGA Tour, Champions Tour, Web.com Tour, PGA Canada, PGA Tour Latin America, and PGA Tour China) is the main body that organizes PGA players golf events for golfers that have qualified. The main headquarters are in Ponte Vedra Beach, Florida.
The PGA players tour started in 1929 and has been very successful increasing the tournaments size, coverage and revenue growth. In this section you will find a number of the players profiles with information on each player that include Height, Weight, Birthday, College, Turned Pro year, Birthplace, Country, Sponsor and more.
Following are three 'myths' regarding PGA Tour players –
• They all hit 300 yards drives. There are certainly some players on the PGA Tour who hit the ball incredible distances. Players like Dustin Johnson and Bubba Watson are noted for their ability to hit the ball huge distances, both off the tee and from the fairway. However, those players do not necessarily represent the majority on Tour. It requires a wide-range of skills to reach the top of the game of golf, and power is only one of the elements at play. A larger number of Tour players actually hit the ball relatively modest distances, yet are able to compete because of incredible accuracy and polished short games. As you work on your own game, don't think that you have to work your way up to 300 yards off the tee – as the players on the Tour prove, you don't have to own a powerful swing to be a great golfer.
• They never hit bad shots. Pro golfers hit bad shots in every single round that they play. Part of this misconception is the distorted reality presented by watching golf on TV. It is important to remember that while you are watching golf on TV, the broadcast is only showing you the best of the best. The TV cameras follow the leaders of the tournament, who are obviously the players performing at the top of their games. When you watch on TV, you might get the impression that pros never get off track or make a bad swing. If you get the chance, visit a Tour event in person and follow a specific group around for the day. After this experience, you will realize that while PGA Tour players are great at what they do, they aren't perfect.
• They just show up Thursday morning and get started. There is an incredible amount of preparation that goes into each professional event – especially the majors. In order for a professional golfer to be successful, they need to be fully committed to the process of shooting good scores. That means spending long hours early in the week learning the golf course and developing a game plan. When the tournament actually starts on Thursday, the players have already put in plenty of time getting ready to perform. It might seem like a dream job to play golf for a living, but make no mistake – there is plenty of hard work required to make that dream a reality.
There is a lot that amateur golfers can learn from the professionals. Simply by observing their habits, and their swings, the average golfer can quickly improve their own performance. Whether you watch on TV or in person, make it a point to watch the best players in the world so you can transfer some of their techniques into your own game.