Titleist revealed its latest drivers, the TS2 and TS3 respectively, which are built and designed to deliver more distance and more ball speed, while maintaining forgiveness and stability.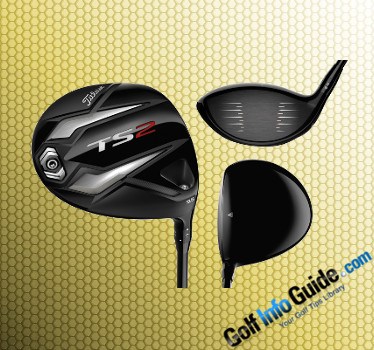 That's the short story. The full story goes as it follows: the TS2 and TS3 drivers, which by the way will be available starting with September 28th, are part of the company's Titleist Speed Project. As per its name, the project was aimed at creating the fastest drivers possible, and the end result of a 2 year long collaboration between the company's R&D department and the world's best golf players was 2 new driver models. The TS2 and TS3 drivers are everything about higher launch, faster ball speeds, increased moment of inertia for game changing forgiveness and more distance, and lower spin.
These new drivers in Titleist's portfolio first saw action during the U.S. Open at Shinnecock Hills, and apparently they've passed the "smell test", as the company announced their imminent arrival on September 28th in stores from all around the world. As per tech-specs, the new TS drivers boast a titanium body&face, an adjustable hosel and sole weight in the TS3, and they're available with Mitsubishi Kuro Kage Black Dual-Core, Mitsubishi Tensei AV Blue Series, Project X HZRDUS Smoke Black and Project X EvenFlow T1100 White shafts with Golf Pride Tour New Decade MCC grips, priced at $499. Both the TS2 and the TS3 feature 460cc designs, and their look at address is classic Titleist, there's no other way to put it. However, compared to the 917 series, the TS drivers are sleeker, and according to the company, the new design creates twenty percent less drag, thus one should be able to swing these babies faster than ever before. Another interesting tech innovation in the new Titleist TS drivers is the titanium made crown, which is twenty percent thinner, and saves some weight in the process (10 grams), which is redistributed on other areas of the head for increased performance. Another 6 grams of weight were saved by making the TS drivers variable thickness face even thinner than in the previous generations. The face is so thin actually, that Titleist must inspect each driver, in order to make sure it's R&A and USGA compliant.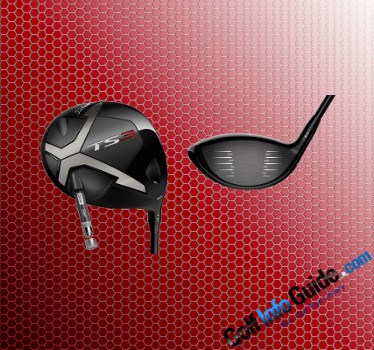 Both the TS2 and the TS3 benefit from Titleist's proprietary Speed Chassis, which features 4 key innovations: first, there's the aforementioned titanium made crown, which is the thinnest cast titanium crown in the industry today by the way, then there's a newly streamlined shape, which reduces drag, thus allowing for faster swings than ever before; the optimized weight distribution was made possible by the variable face thickness technology working in tandem with the refined crown, ending up in the lowest center of gravity ever created in a Titleist driver, for lower spin and higher launch, with a twelve percent higher moment of inertia compared to the 917 series, and, finally, the thinner and incredibly fast face, the fastest ever made in the company's history. The face in the TS2 and TS3 drivers is so thin, that Titleist had to laser the score lines instead of etching them. According to Titleist's Golf Club Marketing Vice President Josh Talge:

"From start to finish, the TS Project was about driving ball speed and unlocking a level of performance that golfers simply couldn't ignore. In order to do that, we had to look at things differently. We challenged ourselves to deconstruct the driver and then build it back up, piece by piece, to be faster, longer and better in every way possible. R&D had been exploring some unique constructions early on that were really compelling in theory, but they simply couldn't beat the performance of our all-titanium Speed Chassis. We know performance is the story that golfers care about. From ball speed and distance gains we're seeing both on tour and with amateur golfers, it's clear that TS metals deliver a new level of Titleist Speed."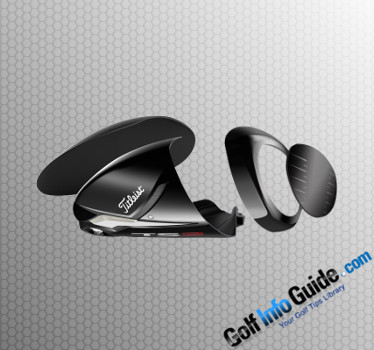 The new TS drivers from Titleist are faster than ever due to 2 main design traits: the TS2 is aimed at aggressive swingers, and provides the ultimate level of forgiveness across the face. The TS3 driver is all about dynamic forgiveness via SureFit center of gravity and speed tuned distance. Both the TS2 and the TS3 arrive with Titleist's proprietary/patented SureFit hosel technology, which offers sixteen independent loft and lie settings, for helping you achieve an optimized/consistent ball flight via high precision fitting.
The TS2 driver is available in 8.5°, 9.5°, 10.5°, 11.5° lofts, it is built to deliver low spin, high launch, maximum forgiveness and amazing distance all across the face, and features Fixed CG location and Adjustable Swingweight, everything in a modern shape 460cc. The TS3 driver comes in a traditional shape 460cc, and it's available in 8.5°, 9.5°, 10.5 lofts. The TS3 offers dynamic forgiveness and speed tuned distance, and comes with SureFit CG and Adjustable Swing-weight, for low spin and mid-launch.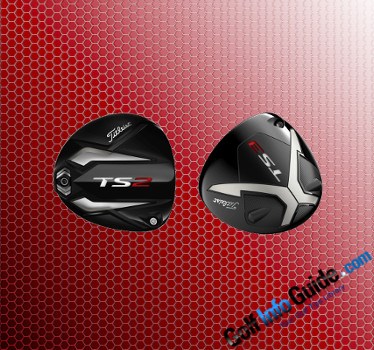 But wait: there's more. Besides the TS3 and TS3 drivers, Titleist offers matching fairways, i.e. the brand spanking new Titleist TS fairway metals, which are created using all the know-how achieved in the company's Titleist Speed Project, a number of technological breakthroughs and insights which deliver higher launch and faster ball speeds, increased moment of inertia for game changing forgiveness and more distance, along with lower spin. The TS2 and TS3 fairways are the perfect partners for their driver counterparts, with the TS2 being the most forgiving and longest fairway wood ever made by Titleist, providing forgiveness, impressive accuracy and explosive speed all across the face. The TS3 fairway is everything about speed tuned performance and comes with Titleist's patented SureFit technology, which delivers shot control and dynamic forgiveness via state of the art adjustability options. Just like the drivers, the new TS fairways come with the Speed Chassis, i.e. an ultra thin crown made of titanium, a faster and thinner face for increased forgiveness and faster ball speeds, and optimized weight distribution via the incredibly thin face and a refined crown, which creates a lower center of gravity for lower spin and higher launch.