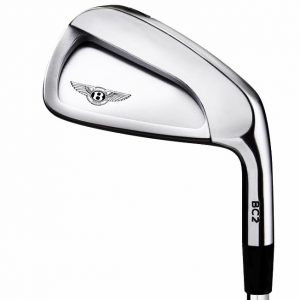 Bentley is a name synonymous with luxury cars, and their latest BC2 Cavity Irons are most probably aimed at making PXG and Honma to feel ashamed on how cheap their golf gear is. Joke aside, take a load of this: a set of BC2 Cavity Irons will drain no less than $16,000 out of your bank account. Yes, you read that right, sixteen thousand bucks.
Do you still think that PXG and Honma are "premium brands? Here's a quote from Bentley:

The simple yet striking design is focused on a very visible and defining haunch line that can be seen across the set. Whilst the haunch line is very prominent, other detailing has been used that is synonymous with Bentley both past and present. The use of the new diamond knurling can be found on the grip. The wheel centre caps from the Le Mans car are prevalent on both the wood heads and the grip end caps.

I think these guys are trying to see how much they can jack up the prices and get away with it. And if you think I'm exaggerating, Bentley Motors released their first set of golf gear in 2016, and the price tag was "just" $5,000. We all know about inflation and everything, but what we're dealing with here is a 300 percent plus spike in price. It's true that Bentley's new batch of clubs is pretty special, as it marks the centenary for the company, or something like that, and it's all about Le Mans and automotive history and all that jazz.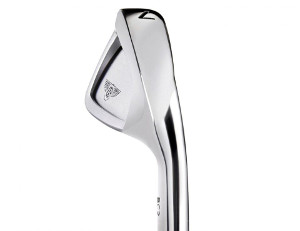 And truth be told, if you can afford a Bentley, you'd probably pay the premium for these awesome looking multi-material multi-piece irons, with titanium face inserts and CNC milled cut and back hollow bodies. The titanium face thing is aimed at improving distance, while the carbon-made back serves a dual purpose: first, it dampens sound, thus contributing to a better "experience", and also helps with ball flight. The wood line of the BC2 irons is also boasting multi-material technology, as they're built using stainless steel, titanium, carbon fiber and aluminum, just like Bentley's cars.
The utility, fairway and hybrid in the set are all featuring a body made from high end multi thickness stainless steel, while the face inserts are designed for extra distance and amazing feel. The putter is engineered from a mélange of super soft aluminum, high density 303 steel and carbon fiber, with a diamond-knurling (Bentley's own words) face insert, designed to deliver true roll (what else?) off contact. There are 2 wedges in the Bentley BC2 Irons set, both boasting fully CNC milled faces, with back cavity and full-face grooves.
Since we're talking about a high-end super-premium set of irons boasting Bentley's badge and pedigree, the BC2 irons are a limited edition, i.e. only 100 sets will be made available. The set includes a Bentley embossed bag and head covers. And again, if you want to enrich your golf paraphernalia with these babies, you'll have to cough up $16,000. Yet, if you want to match your car, let's say a $250 Bentley Continental GT with a set of cool looking clubs, $16k is a drop in the bucket.