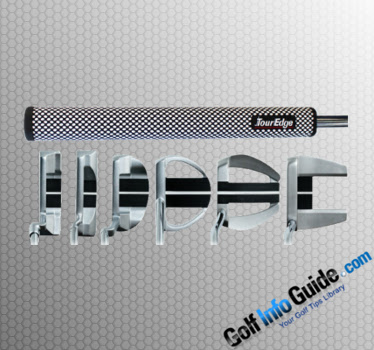 The well known golf-gear manufacturer just announced its latest putter series, which are expected to hit the shelves worldwide starting with February 1st (2/1/2019), and we are talking about the new Pure Feel Template Series from Tour Edge. The latest and greatest putters from Tour Edge include 2 mallet designs, a semi mallet, and 3 blade designs.
Each and every putter in the Pure Feel Template series is boasting Tour Edge's patented micro groove technology, for accurate roll and instant topspin. Also, the micro groove technology really shines in regard to delivering an incredibly soft feel upon ball impact, while in the same time, reducing skidding off the putter's face. In case you were wondering, these are the main characteristics of Tour Edge's signature Pure Feel technology, which has been incorporated into the company's wedges and putters for a long time now. As per the Temple particle in the Template series, it depicts a perfectly designed golf hole on a given course, which sets the standard in the industry so to speak, i.e. it's used as an example of how a (perfect) future hole should look like.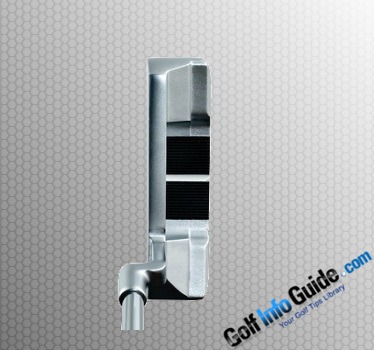 Case in point: Biarritz's par 3's template holes, which are world-renowned for their ability to test a golfer's skills when it comes to hitting laser accurate long-shots, and we're talking about 210-240 yards on average. Biarritz is also famous for its enormous green, which sometimes stretches almost eighty yards at some courses, and "copycats" of Biarritz can be played at Chicago Golf Club, Piping Rock and the Camargo Club, if one so inclined.
Tour Edge's new line of putters were created following a classic forged design, as a homage of sorts, but the company did not forget to introduce state of the art innovations and technologies to keep up with 2019; after all, people buy the latest golf gear to improve their game (and their scoring). Hence, David Glod, Tour Edge Master Club Designer, created these brand new 6 putter models, which are based on classic/best-of putter designs in history, but updated with the latest and greatest technologies to date. The new putter line-up from Tour Edge includes Alps, Biarritz and Road mallets, Cape and Eden Blades and the Redan semi-mallet.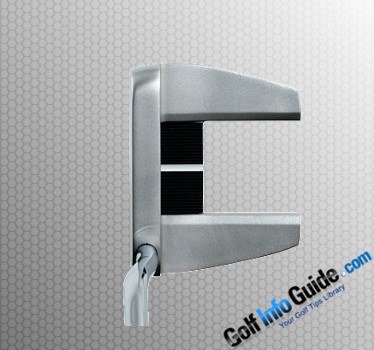 All the putters in the Pure Feel Template family are engineered using high quality 304 stainless steel, and they feature a CNC milled micro-groove face, along with a bead-blasted top line and flange; these technological improvements are aimed at delivering a consistent soft feel and a supremely balanced putter. David Glod, Tour Edge Master Club Designer, was quoted as saying:

"The first thing you will notice about all six of these new designs is the classic mirror stainless look.They are sleek designs and have a distinct, double-chrome finish with a silver frosted premium look and feel to them. The next thing you'll notice is the unique oversized Pure Feel TAC grip. It's a new material that is extremely tacky that we've started perfecting that is similar to the technology used in wide receiver's gloves in the NFL."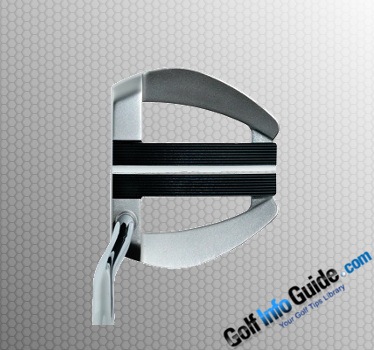 The new putters from Tour Edge arrive with a PureFeel Tac jumbo grip, designed to minimize head rotation and grip pressure for a purer putting stroke and a softer touch by preventing one's wrists from breaking down. Also, the jumbo grip is built using a special thermoplastic, a never before used material according to Tour Edge. This proprietary thermoplastic is manufactured via a novel technology called TPSP or Thermal Plastic Suspension Polymerization. This cutting edge technological process creates perfectly aligned SP SuperTac polymer spheres by mixing a liquid with a monomer via mechanical agitation.
These spheres can be observed as white dots on the grip's black thermoplastic base, and they're designed to protect the grip while providing extreme tackiness, along with resistance to wear and tear. Each putter in the new Pure Feel Template Series features a Contrast Technology Alignment aide, together with Optic Technology and a 71-degree lie and a 3-degree loft, and they'll be available in 33", 34", and 35" inches standard lengths from February 1, 2019 for an MSRP of $99.99 at Tour Edge authorized retailer stores.