Select Your Instructor
from our Team of PGA Pros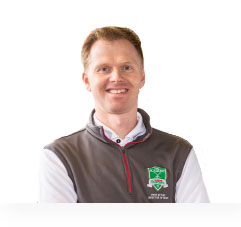 Pete Styles
PGA Teaching Pro
Pete Styles Turned pro in 1999 and was PGA qualified: Class A in 2002. He has served countless students throughout his 17-year...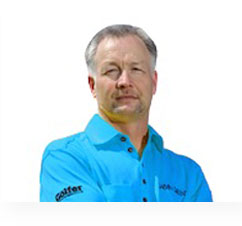 Adrian Fryer
PGA Teaching Pro
Adrian Fryer is an internationally recognized coach who has spent a lifetime learning how to communicate techniques in a way that's easily absorbed and put to use...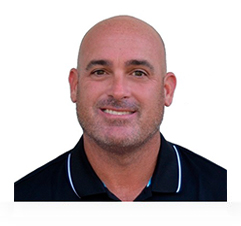 Tom Stickney
PGA Teaching Pro
Tom Stickney has almost thirty years of instruction experience, and has been praised by with titles such as "Top 100 Teacher", "Best Young Teachers" and "Top 20 Teachers under 40"...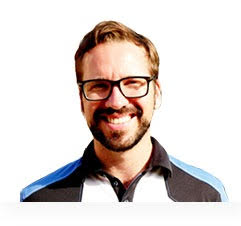 Peter Finch
PGA Teaching Pro
Peter Finch has been coaching golf for over a decade and is a Golf Monthly Top 25 ranked coach, dedicated to improving your technique and love of golf...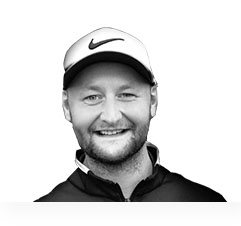 Matt Fryer
PGA Teaching Pro
I am dedicated to helping you understand your own golf swing with simple information that can help you become a better golfer...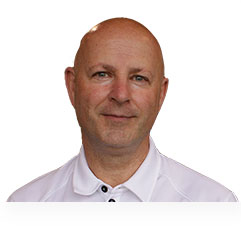 Dean Butler
PGA Teaching Pro
Dean is our lead senior instructor. He turned pro in 1985 and is PGA qualified Class AA. Dean gears his lessons and tips to specifically improve the game of senior golfers...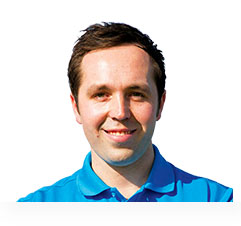 Rick Shiels
PGA Teaching Pro
Rick Shiels has been a PGA Golf Professional for more than 10 years, and is one of golf's most recognizable figures...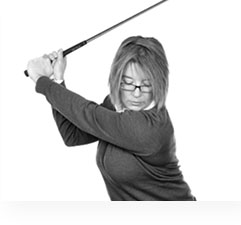 Natalie Adams
PGA Teaching Pro
Natalie Adams LLB is a PGA Level 3 Coach, TPI certified, and holds a diploma in sports psychology. She will help you achieve your full potential...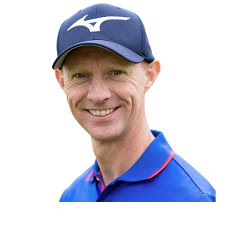 Ged Walters
PGA Teaching Pro
Ged Walters is an internationally recognized instructor and is ranked by Golf Monthly magazine as a Top 25 Coach.

Golf's #1 Online Resource
Why Golfers Improve So Fast:

Over 10,000 Exclusive Video Lessons by PGA Teachers
Personalized Golf Video Lessons
Golf Ball Fitting Service
Over 800 golf Q&A Pages with Videos
52 Video Lessons on Bunker Shots
Over 400 Video Tips for Seniors
Over 400 Women's Lessons in text and video
280 articles and videos of helpful golf drills
400 text and video swing tips
50 pro swing stick training tips in text and video
170 text and video tips on setting up each shot
160 text/video tips analyzing the pros' swings
500 playing advice text and video tips
78 text and video tips on the mental side of golf
115 golf stretches in text and video
24 articles and videos on golf's greatest teachers
120 beginner lessons, text and videos
70 text and video tips on using hybrid golf clubs
Over 1,900 Left-handed golf tips and videos
A glossary of more than 1000 golf terms
Larges Collection of Golf Tips & Lessons by PGA Pros
Go from playing golf, to playing great golf! We'll give you access to our entire library of thousands of golf tips and lessons. Simply enter your email above, and we'll send you 20 links – each link is a key that unlocks a different section of our vast content library. The sooner you sign up, the sooner you'll improve your all-around golf game.
Improvement. That's all you ask for, right? Steady steps toward longer drives, straighter irons, crisper chips and purer putts. Better odds of escaping the rough, handling the bunkers and knocking it close with a three-quarter wedge.
Golf-Info-Guide.com golf swing tips can help you with that. And more. A whole lot more.
And we'll do it absolutely commercial free. (We will never share your info with other companies, and you can easy opt-out any time with one click.)
You'll immediately gain access to a wealth of helpful golf content covering every segment of the game for all types of players. If you need it, we've got it.
A quick cure for your slice – yes.
Advice on hitting longer drives – yes.
Plain-language tips for golf beginners – yes.
Specific lessons for women, seniors and lefties – yes, yes and yes.
We not only dive deep into the basics, we go well beyond them.
Your links will include entry to a personalized golf video lesson portal, where you tell us what you need – a lesson on the proper grip, for example – and we send you a tip on the exact topic. You'll also gain access to our high-tech golf ball fitting service, which helps you select the ball that best matches your swing and skills.
You'll also be directed to a set of great golf stretching exercises, tips for training with swing sticks, and dozens of lessons covering golf's all-important mental side. Interested in what makes the pros so good? We break down the stars' swings and explain how to use their moves in your game.
Since one can never know too much about the world's greatest game, we'll provide a link to a handy glossary of golf terms. You'll get to know golf's legendary teachers, too, through our in-depth biographical features.
Best of all, Golf-Info-Guide.com constantly adds fresh, up-to-date content. From golf swing tips instructional breakthroughs to equipment trends to new golf ball models, we examine it all in detail and deliver info that's relevant to your game.
Improvement. That's what it's all about. Take the first step now by registering to our video golf services. We look forward to taking the journey with you.
Sign up today and you'll get access to all this – and more!