The new Arcoss Smart Grip technology is now better than ever before, due to a clever innovation: the GPS module and the artificial-intelligence powered "virtual-caddie" are now embedded right in the grip.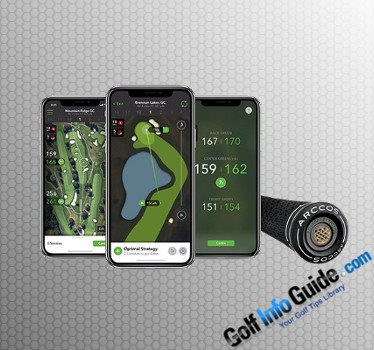 Basically, this new development allows for a seamless version of Arcoss Smart Grip technology to be available for golf players from all around the world. If you're not up to date with the technology in the realm of "next-gen" golf, you should learn that Arcoss' Smart Grips are developed in collaboration with Lamkin, and until now, you had to purchase the sensors separately, and then screw them in the butt-end of the grip. This was pretty difficult and time consuming for some folks apparently, hence Arcoss decided to take this one step further and provide consumers with no less than thirteen grips which feature the Smart Grip technology, i.e. the sensors are already mounted inside the grip, so you won't have to do it. The new "smart grips" are designed to be pretty similar to the hugely popular Lamkin Crossline grips, which are great with regard to improving grip stability via densely packed traction elements. The company started expanding its Smart Grip technology line of products back in May, when the new grips were offered in a pre-sale kind of deal. Cobra Connect also used Arcoss' smart-grip technology in its F7 irons and driver, which hit the markets previously, in 2016, and then again in 2017, most probably due to their success. The new Arcoss Caddie Smart Grip technology is now better than ever before, making for a "hassle free" product, and includes a number of great features, the most important being the Arccos Caddie 2.0 app.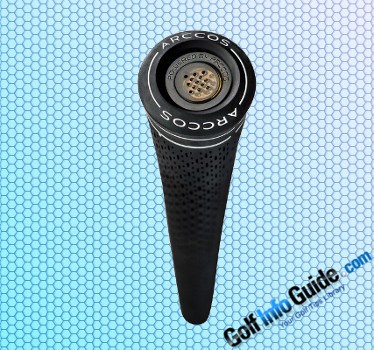 Once installed on one's smartphone and paired via Bluetooth with the sensors embedded in the club's grip, the virtual-cadie (which is a glorified smartphone app by the way) will provide you with playing strategy and club recommendations by using Artificial Intelligence, being powered by Microsoft Azure, together with in round yardages. The machine learning technology used in the Arccos Caddie 2.0 app uses Microsoft's Azure Cloud computing platform and more than 100 million shots along with huge amounts of mapping data collected from over 40,000 golf courses. The new Arccos Caddie 2.0 app is an upgraded version, which now offers recommendations and game-strategy on every shot, from tee to green. According to Arccos CEO and Co-Founder Sal Syed:

"We're paving the way for the entire golf industry to become more efficient and effective through the power of big data and artificial intelligence, and that process begins with seamless and automatic shot tracking. It doesn't get more seamless than having our sensors embedded directly into the grip,Our goal is to connect every shot in golf, and Arccos Smart Grips are now the simplest way for golfers to do so."

The new Smart Grips from Arcoss retail for $150 (MSRP) and they come with a thirty-day free trial. If you like the technology and you'd like to use it in the future, you will have to pay an annual subscription to the tune of $100. If you're already an Arcoss customer, you'll get one year free trial if you buy the new Smart Grips, i.e. if you already own the "older" grip sensors (they're basically the same, don't worry), and you use the original Arcoss Caddie app. After the one-year free trial, you'll have to pay the annual $100 subscription.