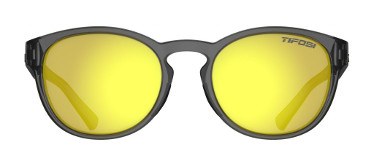 If you're not familiarized with Tifosi Optics, you must learn that if you're looking for high quality and affordable golf-centric sunglasses, this is the place where sport (read golf) meets life. The latest Swank SL and Svago sunglasses are built and designed to please both fashion conscious golfers and sports enthusiasts generally speaking, but since we're a golf-centric website, we look at these latest "arrivals" from a golf-perspective.
And that's where the Swank SL and Svago sunglasses really shine, as they are excellent for wearing both on and off the golf course, due to their rock solid yet lightweight design, which allows you to wear them in style during an intense golf-session, and afterwards, as you go to a business meeting, or to dinner or whatever. Basically, with the Swank SL and Svago you will be able to play golf and perspire in style, hence here's where the "sports meets life" jingle comes from. These babies make for the best of both worlds, fashion and golf respectively, and the best thing about the Swank SL and Svago sunglasses is that they won't cost you an arm and a leg, figuratively speaking.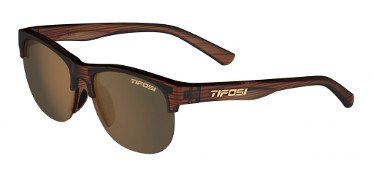 Just to give you a hint, these state of the art sunglasses are an excellent choice for golfers due to their Grilamid TR-90 frame, which is as tough as coffin nails, and yet incredibly lightweight and flexible. Also, the Swank SL and Svago benefit from Tifosi Optics' brand spanking new Glide technology, which is basically a clever design which keeps the sunglasses in place even if you're sweating and swinging like Tiger Woods on steroids, and we mean that literally (the steroids part). Also, these high quality sunnies will never pinch your nose, nor pull your hair while wearing them, as the rubber nose pieces are designed for the ultimate levels of grip and comfort. And since eye safety is a serious matter for golfers, the lenses in the Swank SL and Svago boast 100% UV protection.
But we saved the best for last: the price tag. Both the Swank SL and Svago are priced at just $39.95, and they're available in various color options to match each individual style, thus you won't have to sacrifice style (and boy, these sunnies look slick!) over function. Bottom line, if you're looking for that sweet spot, where performance meets style, quality, affordability and choices, it doesn't get any better than Swank SL and Svago. With these sunglasses, you can literally have it all, and on top of that, Tifosi Optics backs their products with a lifetime warranty against any defects and all that jazz.