Callaway Golf bought Ogio International, Inc. back in 2017 for $75m, and many market analysts wondered at the time about the wisdom of the respective acquisition.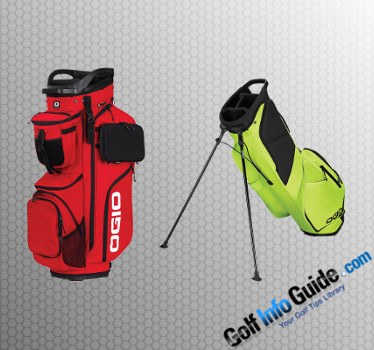 Today we don't have to wonder anymore, as the folks in Carlsbad unveiled what can be best described as a global brand refresh, with the announcement of new products, along with a new website and a new logo, everything being the new face of Ogio. The golf back/backpacks/luggage/apparel manufacturer recently unveiled two brand new golf bags, which are already available for purchase. Obviously, these two new pieces of golf gear are part of Ogio's global brand refresh thing.
Enter the Ogio Alpha Convoy 514 cart bag, which retails for $300, seconded by the Shadow Fuse 304 stand-bag. The latter boasts a $250 price tag (MSRP), and according to Ogio president and Callaway SVP of global marketing Harry Arnett, but let me quote the man himself:

"Innovation is the driving force of everything we do. Change is obviously critical for any brand, especially one that has been around for 30 years like we have. The products we are launching represent the very best in design, quality, and performance. It's an exciting step forward for our company and we know current fans and potential new fans of OGIO will love the new direction."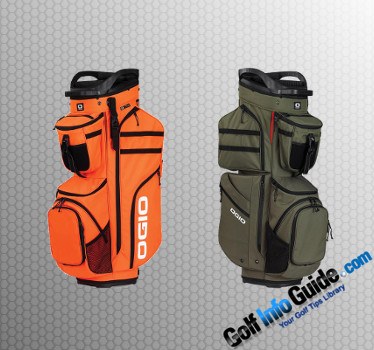 The Alpha Convoy 514 cart bag is built using tough Cordura EcoMade fabric, and it's aimed at cart golfers, obviously. The Cordura EcoMade is a "green" material, making for the company's most sustainable fabric. Cordura recycles plastic bottles to create its EcoMade fabric, hence if you're into saving the planet and all that, the Alpha Convoy has your name on it, ideologically speaking. The Convoy comes fully loaded, featuring a 14 way top boasting an extra large putter well, 2 mesh stash pockets, a customizable MOD webbing, insulated cooler/water bottle pockets with drainage ports, an umbrella holder, 10 high quality YKK zippered pockets, 3 handles and a fleece-lined valuables pocket on the inside. Another cool feature of the Alpha Convoy 514 cart bag is that it only weighs 6.4 lbs. Finally, this eco-cart bag is available in red, black, orange, blue and green colorways.
The Shadow Fuse is designed with comfort and mobility in mind, weighing a mere 4.2 pounds, and it's built using lightweight 200D polyester ripstop fabric, featuring a redesigned strap, a large main compartment, a four-way top with integrated carry handle, a water-resistant fleece-lined valuables pocket, 5 zippered pockets and a clever fit-disc system, which helps with improving weight distribution. The new Ogio Shadow Fuse can be ordered in gray, black, navy blue, green, light blue, white and red colorways.