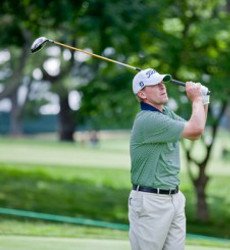 "These guys are good," goes the PGA Tour's tagline, and it gets no argument from those who play and watch golf avidly.While professionals handle the game's most basic tasks with a precision few amateurs can muster, it's their gravity-defying feats of skill that leave us shaking our heads in awe.Phil Mickelson's towering flop shot. Bubba Watson's mind-bending hook. Tiger Woods' blistering 3-wood "stinger."
Signature shots like these define golf's biggest stars. Even when know what's coming, you can't believe it when your hero pulls it off.
But the real beauty of these signature shots is the fact that anyone can play them. (A modified version, anyway.) This series shows you the techniques involved and how to adapt them to your game.