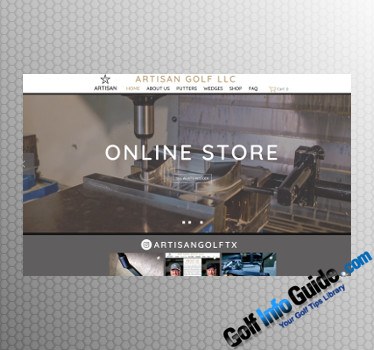 If you're a fan of Artisan Golf, the good news for today is that fans can now buy gear directly from their online store. The company just launched both a website and a complementary online store, which can be accessed by clicking here. As per Mike Taylor and John Hatfield's official statement:

"We believe in creating a personal relationship with each and every player. Each product we offer is machined, polished, finished, and assembled by our small team of industry veterans after meeting and consulting with each player."

In case you're not up to speed with the company, these two guys are legendary golf club makers and also the founders of Artisan Club LLC. If you wish to purchase your clubs from their website, be advised that the procedure is somewhat different, compared to other online purchases. If you're shopping for a wedge, you'll be required to complete a special wedge inquiry form, that will contain your detailed contact info and also the product you're looking to buy from their website. Also, be advised that Artisan Golf made wedges range from 45-61 degrees and are suitable for right handed players only.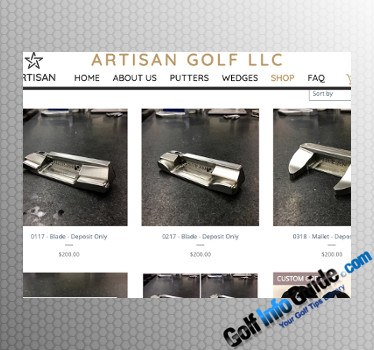 This is a small company, i.e. they're not (yet) into mass production, but the good news is that each forged carbon steel wedge is hand made by the company's founder himself. I am talking about Mike Taylor, of course, who explains that wedges are "Made to order after consultation with each player. Due to the custom nature of our products, there is a wait list for new players."
How cool is that? The custom putters are built using composite materials, i.e. high quality tungsten and titanium, and there are four different models available: a square bumper blade aka 0117, a saddleback bumper blade aka 0217, a square mallet aka 0318 and a round mallet aka 0418. It doesn't get any simpler than that, right? As per the website info, the putters are available for both right and left handed players, and for each order, you'll have to specify your desired hosel, shape, milling depth, sightline, hand polish, specs, stamp customization, finish and head cover. Basically, each and every piece of gear ordered from these guys will be a collector's item, due to its uniqueness.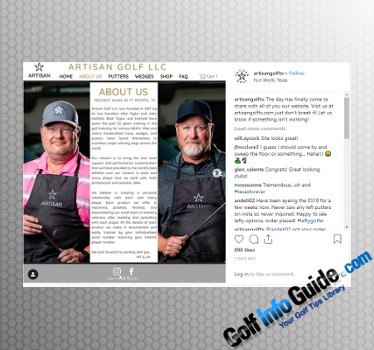 Obviously, you'll have to pay premium prices for unique-hand made high quality wedges and putters. And the prices start from $900, which is quite a lot of dough. However, each wedge or putter comes with its own serial number:

"Each club we make is identified with a serial number which includes your lifetime player number. This player number is tied to your build folder in our archives and tells us exactly what we have made for you. This makes reordering or modifying specs simple."

Keep in mind that these are the guys who are making custom irons for Tiger Woods as well, which means they are arguably running with the best in the business.