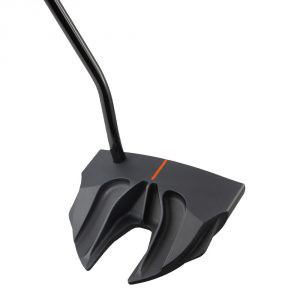 If you're a literate golf aficionado, you probably know everything about Mordred, the fictional character from the Legends of King Arthur. Now, since what we're dealing with here is golf news, the boutique golf-maker Argolf just revealed their latest putter back in January. And what do you know: it's the Mordred putter, yes indeed. These guys at Argolf real have a passion for legends, as Mordred is akin to Arthur and Perceval. Yes, all the golf paraphernalia in this company's line-up is named after mythological Arthurian characters, and that's pretty interesting in our day and age when nobody seems to be reading books anymore.
Getting back to Mordred, this putter was showcased back in January (the current year) at the 66th PGA Merchandise Show. Another interesting factoid about the Mordred putter is that it's part of the award winning Broceliande collection. Before you ask, Broceliande is a legendary enchanted forest, featured in several medieval texts, including (obviously) the Arthurian legends. The guy behind Argolf is Olivier Colas, the company's founder respectively, and it seems like he is very fond of Arthurian legends and old myths. Obviously, he is not the only one, as the Mordred putter was an absolute hit, as it sold out completely in less than seven days following the Orlando show. But don't worry, the Mordred is now again back in stock, and you can order it by clicking this link.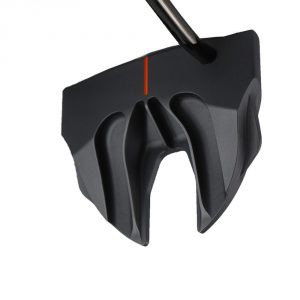 According to Argolf's founder Olivier Colas, but let's quote the big guy himself:

"As a child, I was always mesmerized by the sleek design and outstanding performance of Formula 1 race cars. And when you see an image of Mordred from Arthurian legend, you will instantly see the marriage of these two childhood enchantments."

This is pretty interesting: old legends and magic meet Formula 1 race cars and they have a child named Argolf. Joke aside, it's worth mentioning that the mythological character Mordred fought the notoriously (and also mythical) King Arthur at the Battle of Camlann. The traitor Mordred was killed in the fight, but King Arthur was also fatally wounded. And obviously, the Mordred putter depicts the traitor's image in its winged design, which also plays a "real-life" role, i.e. it helps with both alignment and stabilization, not to mention that it gives the putter a cool look and coloring.
The Mordred is built to be one of the highest moment of inertia mallet putters money can buy, and boasts a very low center of gravity which surpasses all other (mallet) putters in Argolf's line-up. This legendary (literally) putter is milled from an aeronautical-grade 7175 Aluminum solid block, and has a "love it or hate it" design, which is both sophisticated and minimalist, a feature that is rather rare in the golf-industry. Argolf created the Mordred putter using a unique five axis milling technology, which makes it stand out from the crowd in terms of performance and design, not to mention its amazing aerodynamics.
The company also incorporated its proprietary C-Claw technology into their latest putter, for delivering a more consistent feel and roll. Speaking of design, the Mordred's club head features an orange sightline and it's finished in a grey color. To make a long story short, this baby looks nothing short of spectacular, and it performs just the same. Finally, we must mention the fact that all Argolf putters are designed and made (as in assembled) in the US, yet they're custom milled in Brittany, France (that would be the Old Continent), and each and every one of them bears the name of an Arthurian legend, intersecting industrial design and art in one awesome package for golf and history aficionados.