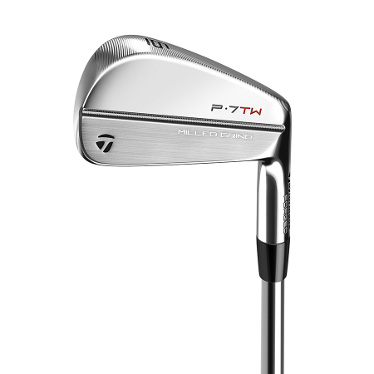 For the first time, you can purchase and play the same irons as Tiger Woods and they are every bit as stunning as you'd expect. The Taylormade P7TW is the result of Tiger working with Taylormade to create the best possible irons for his game. According to Tiger himself as stated on Taylormade's website, "When you look down at these irons, you are looking at the result of every range session, event, victory, and major championship from my 22+ years of professional golf."
The P7TW irons have a CNC milled grind in order to be able to replicate the same clubhead every single time. This is the first time Taylormade has used this milling process on anything other than a wedge and it allows the club to have a consistent interaction with the turf. The machines used to create these clubs are extremely precise and are able to reach specifications to the millimeter. These machines can also predict the center of gravity location in the club which takes a lot of the guesswork and testing out of play. Tiger stressed the importance of having the same club every time he needs a new set and this was accomplished with the milled grind.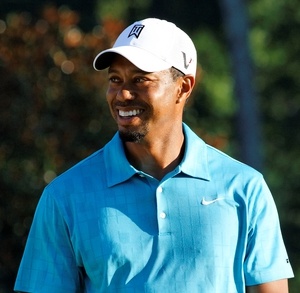 The P7TW irons boast a sharp traditional muscle back look that has been seen in irons for decades. Located behind the sweet spot are tungsten steel slugs that create Tiger's preferred center of gravity location. These tungsten slugs produce a penetrating ball flight and a harder feeling. The length of the blade is longer than average and the top line is slimmer. Also, these clubs feature a progressive face height. The research and meticulous details put into every aspect of the club allow these to meet all of Tiger's expectations from an iron.
Finally the question on everyone's mind, how much will a set of these cost? They are listed on Taylormade's website for $1,999.99. A huge price to pay for a set of irons but it's worth it for someone that wants to play the exact same clubs that the man himself plays. These clubs come beautifully packaged with the inside of the box paying tribute to Tiger Woods and his iron preferences. This is an exciting new release from Taylormade and it's amazing to have an inside look on every aspect of a club that was designed to fit his game perfectly.