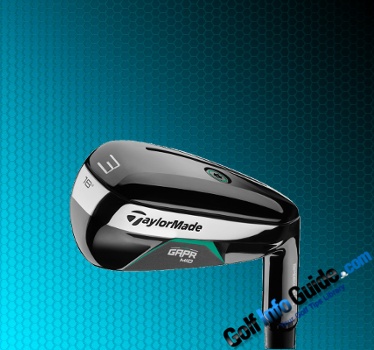 ©TaylorMade Golf
Starting with August 24th, the new TaylorMade GAPR irons will become available in golf stores from all around the world, or at least that's what we're all hoping for. According to the company's official announcement, their new line of GAPR clubs is going to retail for $249 each (GAPR Lo, GAPR Hi and GAPR Mid) with KBS Graphite shaft, boasting a C300 stainless steel face and a 450 stainless steel body, all of them featuring the TaylorMade's proprietary vibration dampening foam technology. TaylorMade developed the GAPR irons as the missing link so to speak between your longest irons and your shortest woods, which means they're going to appeal to the vast majority of players out there. As per TaylorMade's Senior Director of Product Creation Tomo Bysetdt own words:
"We looked at it from a fitting standpoint, trying to deliver a product with a different type of performance that fills a need. Identifying the gap is the first of several steps to finding which model and loft will solve the problem."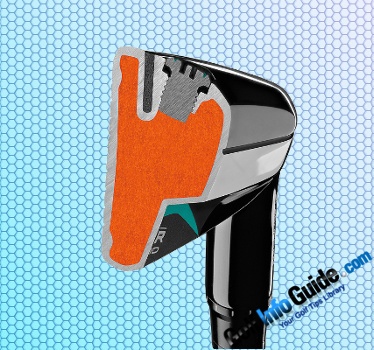 ©TaylorMade Golf
Tomo Bysetdt went on further into saying that the GAPR irons are designed to work perfectly together with the remainders in one's golf bag, i.e. they will perfectly complement the rest of the irons in one's golf-paraphernalia, which means they're pretty much different in this regard if compared to other irons or hybrids. TaylorMade tried to cover the widest range of players possible by creating three different models in the GAPR family. Each model, whether we're talking about the GAPR Hi, Mid or Lo, is specifically built to deliver a different trajectory (as per its nomenclature) via different center of gravity locations and different profiles. The most compact model of the bunch is the GAPR Lo, and as per its name, it comes with a low/forward center of gravity location, aimed at promoting a low-mid trajectory. Moreover, this club's profile offers the best workability and has the most iron-like profile of the three, being aimed at faster swingers, obviously. The "middle of the road" GAPR Mid is designed to appeal to the average golf-player out there, being the jack of all trades so to speak, featuring a very low and forward center of gravity which promotes a mid-high ball flight, which is basically the "sweet spot" for any number of people. Also, the sole of the GAPR Mid is designed for less dig and more playability compared to the Lo version, while keeping an iron-like clubface shape. Last but not least, the GAPR Hi is the largest of the bunch, and looks more like a rescue club, featuring a very low/deep in the clubhead center of gravity, which is clearly aimed at promoting forgiveness and a high ball trajectory (read distance at all costs). Needless to say, the GAPR Hi would suit higher handicap golfers like a glove. Each of the three models comes with TaylorMade's C300 face insert, which is aimed at increasing ball speed, being light, thin and fast. Also, the company used state of the art materials into these clubs for improved feel, sound and also for reducing weight. All three versions are engineered with a hollow clubhead, whose inner chamber is filled with TaylorMade's proprietary SpeedFoam (goes to feel, sound and distance characteristics), and there's also the iconic SpeedPocket in the sole, which dramatically enhances distance and launch by allowing the face to flex more easily. Moreover, you can custom-tune your favorite GAPR club via Loft Sleeve technology, which is available in all 3 clubs.