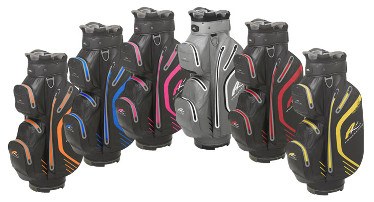 As you may already know, Powacaddy is one of world's biggest trolley manufacturers, and they've recently revealed their 2019 lineup, which would make for the company's most complete one in history. Okay, these guys don't have a long history, being new kids on the block so to speak, but let that go. So, the latest cart-bag range from Powacaddy features the latest technologies in the company's portfolio, along with state of the art materials and shiny new color ways, making for a great collection aimed at both geeky and fashion conscious golfers. With all these in mind, here's a quick recap: first ,we have the brand new Dri-Edition which makes for Powacaddy's feature product, built to provide golfers with unparalleled waterproof performance (hence the name) or something along these lines. On top of that, Powacaddy revamped their current Premium, Deluxe and X-Lite Edition golf bags, which are now boasting brand new/contemporary color ways.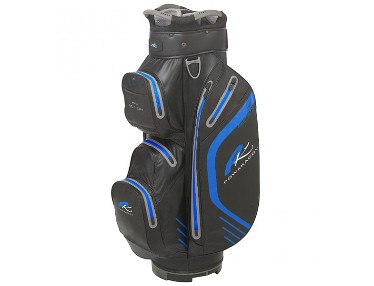 According to Powacaddy's Research and Development department, the new cart bags are built using custom made fabrics, in order to benefit from the last ounce of performance possible; in the same time, the new models are specifically designed to complement Powacaddy's current (and extensive) trolley line-up. Each new cart-bag comes with a specially designed key lock base, which is unique and it only fits straight into an electric/push trolley made by Powacaddy, so you can rest assured your beloved clubs are safe during your game. According to the company's CEO David Catford:

"We're excited to reveal our most complete bag collection to date which we believe provides a great option for every golfer. The styling and appearance of the bags has been very well received in the trade, and it is backed by extremely high-performance materials and design."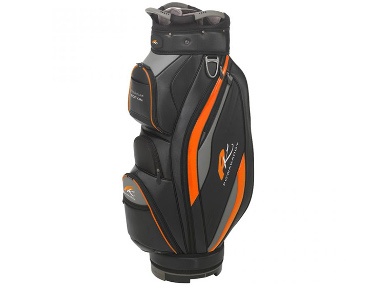 To return to the hero of our story, the Dri-Edition cart-bag respectively, the 2019 edition, you must learn that this bad boy is built using state of the art materials, including nylon fabric, which is incredibly light and tough (just don't smoke around it, okay), while boasting a hydrostatic rating of over 10,000mm, which means it will keep your gear nice and cozy during a hurricane. Also, this cart bag boasts a very peculiar sealing method, a heat welded seam-sealing thing, and comes with a proprietary coating, which further enhances its water repellent properties, i.e. you'll get one hundred percent waterproofing. Some say you can even scuba-dive with the Dri-Edition cart bag, but that would be overkill for golfers.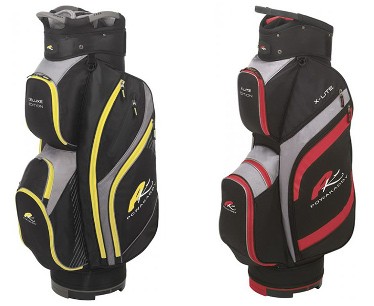 Joke aside, Powacaddy's top selling bag was also redesigned/improve/revamped or whatchamacallit, and we're talking about the Premium Edition Bag, which is now built using feather-light PU and vinyl materials, and it can be ordered in no less than 6 vibrant and eye catching color ways. There's also a brand new 3-handle top, which makes the Premium Edition Bag easier to carry around, and if you were wondering about storage space, rest assured as Powacaddy has it covered via a specially designed and larger-than-life space for putters with oversized grips. Finally, we have the Deluxe Edition and the X-Lite Edition, which boast plenty of features, to please the pickiest golfer out there; and speaking of picky players, keep in mind that the X-Lite Edition makes for the company's lightest model ever built, weighing a mere 1.9 KG or 4 pounds.
With summer almost here (not in my neck of the woods though), check out Powacaddy's new collection, that if you're looking for high quality golf gear, which delivers the whole package, i.e. reliability, lots of storage space, premium looks and feel, and, last but not least, affordable prices.