As you may already know, Bear Grylls is a modern-day adventurer and frontiersman, and also a best-selling author, world renowned for his crazy stunts performed on live TV.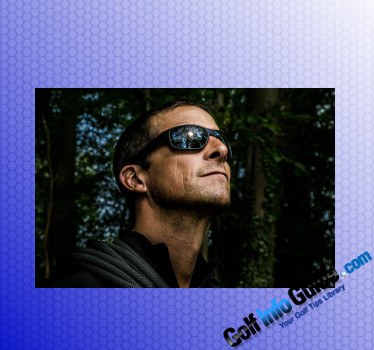 And the good news for golf lovers is that Bear Grylls has partnered with one of the most popular sunglasses brands, Revo respectively, to develop a line of high performance sunglasses, which would make for the perfect companion on the golf course. The new line of sunglasses will encompass TV personality Bear Grylls' life philosophy, which can be described in three words: inspire, equip and empower. Obviously, the partnership between Revo and our modern-day hero is looking to build-up on the latter's amazing brand loyalty, which is due to his crazy lifestyle. It goes without saying that the new line of high performance sunglasses are engineered to cater to an active lifestyle. Hence, they'd make for the perfect addition to one's golf paraphernalia, especially if we're talking about fearless and active golfers, who acquiesce to Bear Grylls' vision to inspire, equip and empower. But let's quote Bear Grylls himself:

"Revo are quite simply best-in-class and have put so much time and research into their lenses as well as building the 'almost unbreakable' tag line. It would have been 'totally unbreakable,' but I had one pair crushed to bits in a rockfall where a two-ton boulder landed on top of them! So 'almost unbreakable' it is!"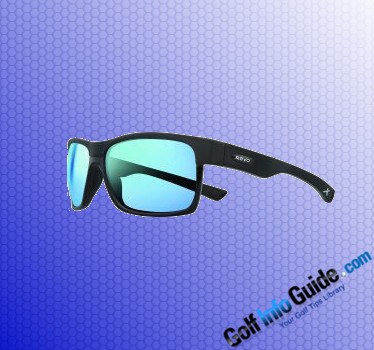 This guy really has a sense of humor, and he also seems quite honest. That's why people love him, after all. To get back to our news story, the new sunglasses will feature Revo's proprietary/patented high performance lenses, and they're built using space-age materials, which means they are quasi-unbreakable. Okay, I am only exaggerating a little bit with that space-age thing, as we're actually talking about a flexible yet tough plastic, a glorified polycarbonate of sorts. The new line of sunglasses will become available worldwide starting with the spring of 2019 (full launch) at travel/outdoor specialist retailers and optical stores. A pre-launch event is set to take place this autumn. The CEO of Revo Cliff Robinson added to Bear Grylls' comments:

"I am so honored to be a part of this new partnership. Aside from being a long-time fan of Bear's, I couldn't be happier that Revo lenses are his first choice for his rugged outdoor lifestyle. If they are good enough for Bear, they are good enough for all of us regular people too!"

In case you're not familiar with the company (even if you've already heard about Bear Grylls), you should know that Revo was founded by a NASA optical engineer back in 1985, Mitch Ruda respectively. And due to the founder's "pedigree", Revo was the first brand/sunglasses manufacturer to use NASA technology in their products (lenses), and we're referring to a state of the art coating which provides superior performance (view) in any conditions, while delivering total protection for your eyes from harmful radiation. Revo is also an industry leader with regard to polarized lens technology.