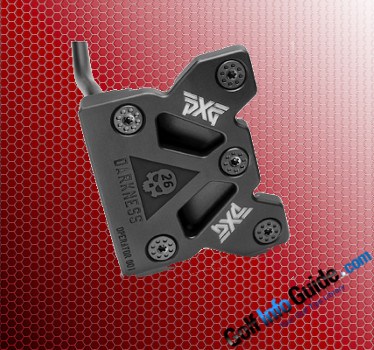 PXG just joined the "dark side of the force" with their brand new limited edition Darkness Operator Putter, an awesome-looking piece of golf gear which comes with a unique pyramid pattern face-design, variable sized. According to Bob Parson, PXG's CEO, their latest putter is packed to the brim with all the technological bells and whistles one can expect from one of the industry's leaders:

"This year, the introduction of PXG's limited-edition Darkness Putter is more than the reveal of a sleek new, murdered-out finish with a sick insignia. It is the introduction of our game-changing new face technology."

The newly designed pyramid pattern on the face, which is variable sized by the way, features small structures in the shape and form of a pyramid,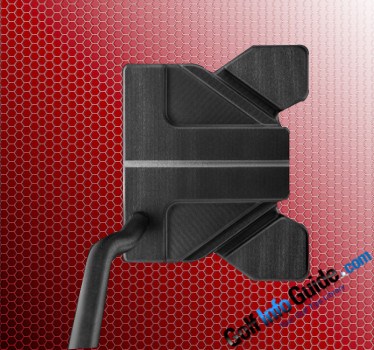 hence its name, which are aimed at creating a more consistent launch and roll, not to mention an amazing feel and sound, due to their peculiar pyramid-pattern, which literally bites into the golf ball's face. Speaking of technological innovations, this one is as good as it gets, and it also looks amazing.
Another interesting tech-innovation is that the size of these tiny pyramids is not the same across the face, with the center having the greatest density. This clever design is aimed at offsetting ball speed loss, hence delivering better control. The PXG Darkness Operator putter is also fully customizable, as it features ten gram weights at the sole, while the finished head weight stands at 375 grams. This head weight adjustment kit will help you to finely tune your putts, and also to offset one's pull/push miss tendency.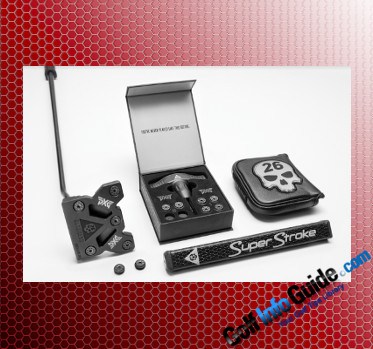 The Darkness Operator is decorated with a cool Darkness skull insignia, along with the number 26, which represents Bob Parson's 26th Marine Corps Regiment, in which PXG's CEO served during the Vietnam war. On top of that, this awesome PGX putter comes with a brand new/exclusive SuperStroke Darkness grip, along with a signature head cover. The cherry on top is this: each Darkness Operator Putter comes with a unique serial number, a feature which makes it a collector's item. However, all these cool perks and awesome design come at a price: the Dark Sith of Putting will drain no less than $700 from your bank account, which is quite a lot for a semi-adjustable putter. However, it's a known fact that PXG has created a luxury brand. You're not paying for better technology or performance. You're paying for the brand and your association with it.