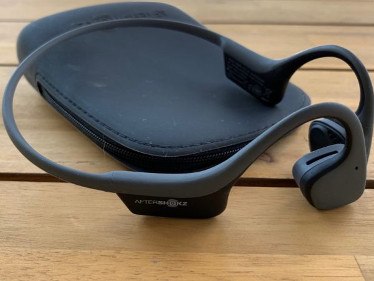 We live in a day and age when smartphones and, inherent to them, intrusive communications are everywhere at any time in our lives, including on the golf course. And speaking of smartphones and golf, headphones come into play. We are aware of the fact that not all golfers see headphones as being essential accessories for their "EDC golf kit", yet AfterShokz Trekz Air wireless open air headphones would definitely change your mind, provided you're not convinced yet.
The key word here is open air headphones. And, of course, wireless, not to mention lightweight and sleek. To begin with, the AfterShokz Trekz Air is a Bluetooth enabled wireless headset, which can be used seamlessly during your golf sessions. The best thing about open air headsets is that this particular type of design allows you to play golf while listening to music or talking to your buddy on the phone, closing the best deal of your life or whatever. However, in the same time, you'll be perfectly capable of hearing everything that's happening around you, which is essential when it comes to playing golf. That's why we refer to a wireless open air set of headphones like the AfterShokz Trekz Air as being essential accessories for golfers who also carry their smartphones on the golf course.
Here's the genius part of the AfterShokz Trekz Air: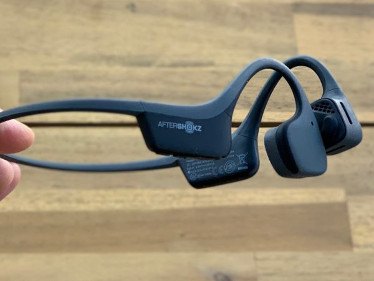 "The next generation of bone conduction technology is what's inside our lightest and most organically designed open ear headphones to date. We cut the bulk and used titanium everywhere possible to ensure they not only fit more securely but sound better too. Trekz Air are inspired by the demands of elite and aspiring athletes motivated by their music and their world."

If until now you were used to play golf with one ear bud in and the other one out, so you can be able to hear what's going on around you, with the Trekz Air, you're going to change your life dramatically for the better. And most probably, your golf-score will also improve. It's true that the AfterShokz Trekz Air are not specifically built and designed for golf, but they're the ideal gadget to use especially during your range practice time. Why? Well, because they're "athletic tier gear", i.e. they're created to be as light and comfy as it gets, while in the same time boasting water and sweat resistance. And obviously, these babies are making zero compromises with regard to sound quality. But the open air feature is their biggest plus by a long-shot, as they enable you to still hear what's going on around you while, let's say, listening to a recorded (golf) lesson, or to music, or even a golf-tempo trainer. According to the company, the Trekz Air have enough juice to last you for up to six hours on a single charge, which should be enough for most non Tiger Woods types.
However, performance and quality come at a price, as these headsets are not cheap at $149 (MSRP). Keep in mind though you can use this headset on a daily basis, not only when golfing, i.e. you'll be happy with your Trekz Air while biking, jogging or running errands and what not, as they're hugely comfy even if you wear them for extended periods of time, both with/without glasses/helmet, especially in environments where wearing regular ear buds can be unsafe.