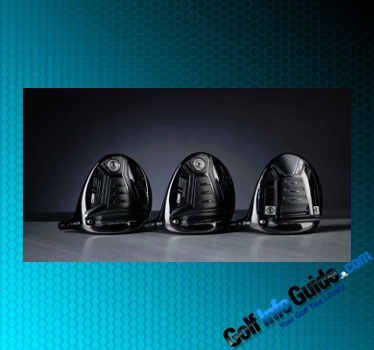 The well-known Japanese company Mizuno, a global leader in golf equipment that runs with the top dogs in regard to their expertise in irons, released recently their latest and highly anticipated ST190 drivers and fairway woods. The ST190 are claimed to be Mizuno's lowest spinning drivers in history and, just like the fairway woods, they're engineered for sheer speed, or "Speed Engineered" as Mizuno likes to describe them.
Mizuno's latest golf gear line-up consists of ST190 and ST190G Drivers, and ST190 and ST190 Tour S Adjustable Fairway woods. All of them will be available at selected retailers world-wide at some point in February, next month. The new ST190 range of clubs features Mizuno's proprietary Wave soleplate, along with a state of the art carbon-composite crown. But let's take a closer look.
According to the official press release, the new Mizuno ST190/ST190G are the most advanced (as in technology packed) drivers to date, and they represent Mizuno's attempt to position itself as the most innovative company in the industry with respect to driver technology; and truth be told, they were indeed quietly innovating in the driver-niche for a number of years now. Just to give you a few examples, let's remember the Ti100, T-Zoid, MP-001, and MP-600, which have raised a few eyebrows in the past, to say the least.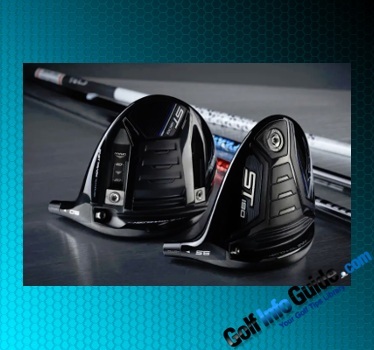 The latest Mizuno ST190/ST190G drivers are built to further highlight milestone technologies, as they both boast the company's patented forged Sp700Ti face, which by the way is ten percent stronger compared with 6-4 titanium, along with Mizuno's proprietary ultra-light carbon composite crown and Cortech structure. The newly designed Amplified Wave soleplate is also here, being engineered change its shape on impact (it basically deforms) for improved energy transfer between the ball and the club.
The new carbon composite crown in the ST190/ST190G drivers weighs a mere twelve grams, and the weight reduction permitted the R&D team to redistribute approximately 7 grams of weight, i.e. to place the respective weight in other places in the club's body. Furthermore, the COR area of the ST190/ST drivers was expanded due to the Amplified Sole Wave technology, resulting in improve speeds all across the face and enhanced ball speeds especially on off center hits.
The new ST190/ST190G drivers also sound much better compared to the previous generations, as Mizuno fine-tuned the sound using their patented Harmonic Impact Technology, which consists of extra internal ribs for providing a better sound at impact. All these technologies combined work wonders in regard to squeezing the last drop of performance (read ball speed) in Mizuno's ST190 and ST190G drivers.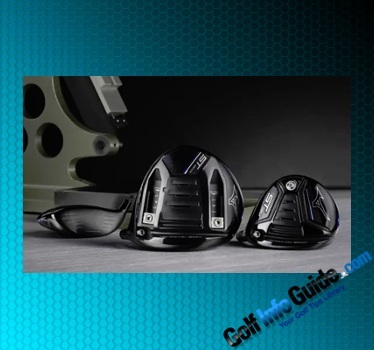 Now, to get more specific, the ST190 driver is designed to deliver maximum stability via mid-to-low spin, as it's designed with a single 6 gram back weight (factory fixed), that provides an interesting 300 gram/cm2 moment of inertia (MOI), which is excellent for extra stability on off center hits. Meanwhile, the G version is designed to provide the lowest spin possible, and comes with Mizuno's patented FAST TRACK adjustability system, due to its dual 7 gram weights located on the driver's external tracks. This clever technological innovation is aimed at further reducing spin, and it actually reduces spin by up to 200 rpm. Thus, by placing the aforementioned weights on the driver's external tracks, players are able to fine tune their gear, as in to achieve draw biases or heavy fade.
According to early tour testing courtesy of PGA Tour pros, the ST190G driver really shines in regard to gains in distance and ball speed when used by players with a level angle of attack, while the ST190 model makes for a better option for golfers with a downward angle of attack. According to Kei Tsjui, Mizuno's lead golf designer:

"We now start the development process with our tour players. The tour-tested molds then become our production molds. In the case of the ST190, this produced a high-speed driver with extreme low spin for the tour, but with the capability of increasing spin for lower swing speed players."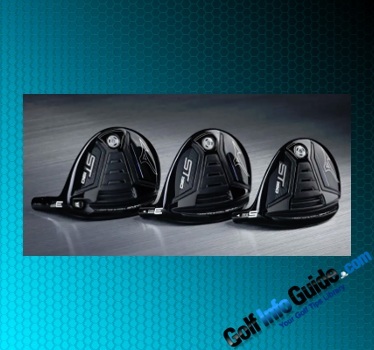 The Mizuno ST190 driver will hit the shelves in February and it will be available in adjustable men's 9.5° and 10.5° models, in an ambidextrous design, while the 190G will arrive in a right hand only design, in men's 9°, adjustable by 2° either way. There are no less than 26 shaft models offered by Mizuno to choose from, without upcharge, and they include Fujikura Atmos Red 5R, Atmos Blue 5S, Atmos Red 6R, Atmos Red 5R2 and Atmos Black TS 6S. As per MSRP prices, the ST190 will retail from $400, while the 190G will draw $500 from your bank account.
Now let's talk a little bit about Mizuno's ST190 and ST190 TS fairway woods. The TS particle stands for Tour Spoon, and it makes for the company's most forgiving and lowest spinning fairway woods ever made. The ST190 comes with a bonded hosel, while the Tour Spoon features a Quick Switch hosel (adjustable, that is), which is designed to permit different launch conditions. Both the ST190 and the Tour Spoon fairway woods are equipped with Mizuno's HT1770 Maraging high-energy steel face, which is engineered to act more like a driver in term of flexing, in order to improve ball speed and to deliver more distance.
Moreover, both the ST190 and ST190 TS fairway woods come equipped with a state of the art composite crown, a cutting edge technology that allowed Mizuno to redistribute 4 grams of weight lower in the club's head. The composite crown thing works in tandem with the deeper clubface for delivering an amazingly low spin, along with a COR optimized/deeper face, featuring the company's proprietary low Sweet Spot design. Obviously, the 2019 fairway woods are Speed Engineered and they feature Mizuno's patented Wave soleplate, which creates an interesting mélange between sweet spot height and stability, that translates into exceptional forgiveness sans excessive backspin.
On top of that, the ST 190 and the TS fairway woods are engineered with a technology pretty similar to the one found in the latest drivers, the Harmonic Impact Technology respectively, which delivers a solid and powerful sound at impact. Kei Tsui was quoted as saying about Mizuno's newest woods that:

"The ST190's deeper face is not just useful from the tee – it also gives the clubface a larger frame that functions more like a driver for higher ball speed. Normally that is compromised by a higher sweet spot and additional backspin, but by using our carbon composite crown and Wave Soleplate, we were able to combine high ball speeds with an efficient ball flight."

The bonded hosel ST190 FW will cost $250 MSRP, while the Tour Spoon version is a little bit more expensive, at $300. Both clubs boast a black finish and offer a fade trajectory.