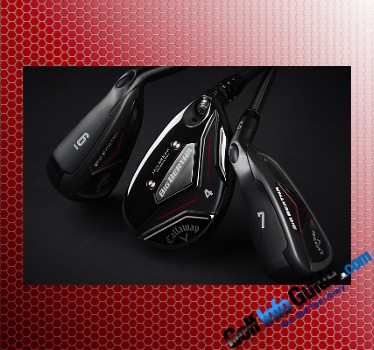 Forget about the title: the correct news-story is that Callaway's iconic Big Bertha, generation next that is, would make for the company's easiest to launch/best ever irons and hybrids, i.e. both the irons and the hybrids would fall under the category "super game improvement". The new Big Bertha line-up is built around Callaway's famous Jailbreak technology, which was introduced as the ultimate game improvement innovation. Hence, the 2019 generation is everything about making one's life easier on the golf course, especially if we're talking about higher handicappers. The new Big Bertha irons are replacing the older yet not so venerable 2016 generation, and they're designed around what Callaway calls Suspended Energy Core technology. What's that, you asked? According to the "manifest", the Suspended Energy Core is the "full package", I.e. all the cutting-edge bells and whistles, technologically speaking, aimed at delivering distance, easy launch and an amazing feel and sound. The Suspended Energy Core consists of a floating tungsten weight, hence the name, which allowed Callaway to place the CoG (center of gravity) further back, thus making for a faster and thinner Face Cup design, which also promotes higher launch.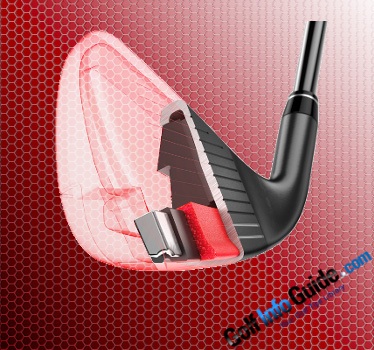 Speaking of the new 360 Face Cup, it's worth mentioning its peculiar design, which features a flexible rim, placed around the edge. This innovation allows the face to flex in a trampoline-like fashion, thus releasing more energy at impact, and in this way, helping with ball speeds all across the face. This ingenious innovation works in tandem with the higher-launch thing, for promoting increased distance, which is what's expected from a quality super-game-improvement iron and/or hybrid. The Big Bertha Irons 2019 arrive with a cool Smoked PVD Finish, and they can be ordered with KBS Max 90 shafts, Recoil ZT9 or Recoil ESX.
The new Big Bertha Hybrids bring Callaway's legendary Jailbreak technology for the first time in a hybrid, and they also feature an innovative system for adjustability (updated). These technological improvements in the new hybrids work together for delivering an interesting melange of optimized launch and improved speed, which in real life translate in more distance and overall performance.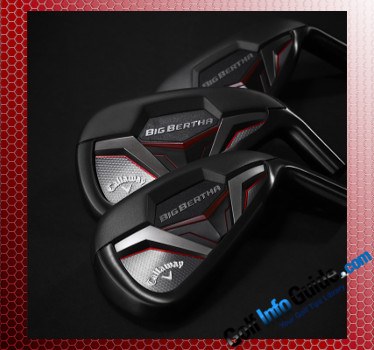 The Jailbreak technology was previously tested in Callaway's Rogue and Epic "sticks", and it consists of 2 internal bars strategically placed to stiffen the body, and thus to improve ball speeds, helping golfers to achieve more distance with every shot. The hybrid's ball speed is also improved by the new Hyper Speed Face Cup, along with the redesigned/ultra thin Carpenter 455 steel made face. All these tech improvements deliver consistent ball speeds across the face, regardless of one's skill level. In order to deliver a better ball flight and an increased launch trajectory, Callaway developed a brand new, lighter and shorter OptiFit Hosel, which saves weight and thus allows for the strategic relocation of the center of gravity. Finally, the Big Bertha hybrids are now more forgiving than ever before, due to their new head shape design, which increases the moment of inertia, making it the ideal choice for high handicappers.