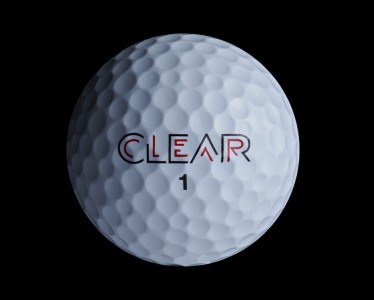 In case you're not familiar with Clear Sports, it's okay, as these guys are more like a boutique/niche golf manufacturer, yet they're specialized in producing exclusive/high performance golf equipment, which is endorsed and praised by celebrities world-wide. We know that celebs endorsing stuff is not an argument, but the good news for today is that ClearSports just announced their latest product release, the next-gen ClearSports golf ball respectively, which also marks a premiere for the company as their first golf ball to be available for sale in "brick and mortar" pro-shops all around the world, i.e. in world's top-shops.
The new ClearSports golf ball is a highly anticipated product by the brand's aficionados, and it represents an incremental upgrade over the previous generation, the original Clear golf ball that is. The Clear golf ball-generation next is basically an improvement of an already excellent product, and boasts all the revolutionary technologies and manufacturing processes that made the first-gen so effective.

ClearSports has already received "legendary status" among business leaders and celebrities alike for a number of reasons, of which the most important are clever marketing techniques (just kidding), but also the company's commitment to only use the best materials and technologies for their products, prices be damned. According to a number of media pundits, the Clear ball is arguably one of the best performing golf balls available today if we're talking about USGA conforming gear.
The new Clear golf balls are available in two distinct flavors: the Clear CS and the Clear ES. In case you were wondering, CS stands for controlled spin, while ES for Enhanced Spin. Both versions are built to be as tough as coffin nails in regard to wear and tear (and they better be considering the price asked), and they feature ClearSports' industry leading (and improved) premium cover, and also a trendy look. There's also a new logo embossed on the balls' cover, and as an interesting factoid, the respective logo was created by ClearSports Chairman, Ed Brown respectively, of all people; and yes, that shows commitment in our book, top-down, if it ever was such a thing. Another interesting factoid is that the new logo was presented back in February on Fox Business News; moreover, the new Clear golf ball was announced by Ed Brown shortly after his departure from Patrón Tequila, as he joined ClearSports executive leadership.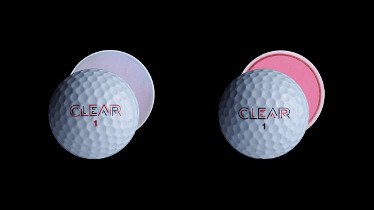 We know you were all waiting for this moment, so here it comes: the price per dozen for the new Clear golf balls is $68, which is quite something, considering this is not a Titleist or Bentley branded product. But we're sure they're worth every penny, so you should give these guys a chance, alright? And in case you're having "buyer's remorse" in advance, you should learn that there are quite a few PGA Tour pros using these babies: Paul O'Neill, Chris Lane, Jeremy Roenick, Tino Martinez, Ivan Lendl, Rob Riggle, Sterling Sharpe, to name just a few. For more information on ClearSports, visit www.clear-sports.com