Cobra Golf announced recently its latest King Forged CB/MB irons, featuring a tour validated design which mimics Rickie Fowler's custom gear.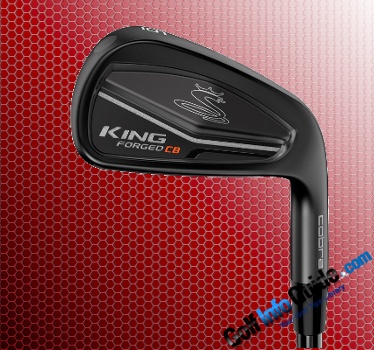 The King Forged CB/MB irons are players irons by any metrics, a progressive iron set designed in collaboration with Rickie Fowler, a PGA Tour legend. The end result is an iron set which delivers precision, feel, workability and control like no other, or at least that's what Cobra Golf marketing design is claiming. The latest KING Forged CB/MB irons are engineered using the same technologies and the sleek design that Rickie Fowler uses on his Tour gear, and that includes transitions from a muscle back shape in the shorter irons to a cavity back in the longer irons. Here's Rickie Fowler's comments on the new KING Forged CB/MB irons:

"These high-performance COBRA irons consistently deliver the workability and shot-shaping control that I need to be competitive on course. I've been playing them for a few years, and know better players are going to appreciate the sleek look and soft feel, along with the ability to work the ball without sacrificing forgiveness."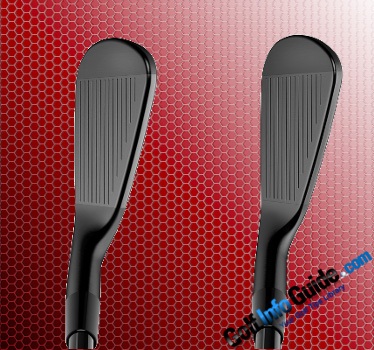 The brand spanking new King Forged CB/MB irons are retailing currently for $1099 (MSRP) and the set includes cavity back longer irons and muscle back shorter irons, 4-6 and 7-PW respectively. The progressive design feature is aimed at delivering amazing playability, thus to lure a wider range of golfers into buying the latest gear from Cobra Golf. All the irons in the set are manufactured using a 5-step forging technology, which delivers that cool shape better players love, not to mention the responsive/soft response preferred by Tour icons like Rickie Fowler. Other high-tech features to be noticed in the latest King Forged CB/MB irons include a state of the art CNC milled face, and the specially designed grooves, for delivering enhanced control and spin; on top of that, there's a tungsten-weighting system in the toe and center of the club's head, which dramatically enhances the clubs' forgiveness. Moreover, all the irons in the set come in a classy Diamondized Black Metal finish, which provides resistance to wear and tear along with a cool look.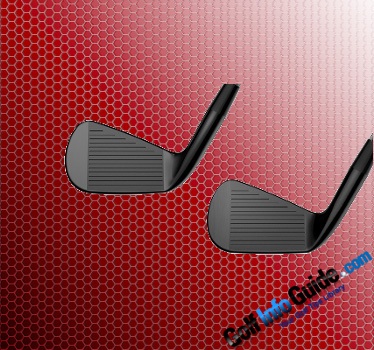 Like all Cobra products, the new King Forged CB/MB irons boast the latest and greatest technology known to men-golfers thus far, and I am talking about the glorious Cobra Connect gizmo. Yes, this is the Arccos 360 thing, the sensors and the smartphone app which allow you to track your golf-stats in real time. The key features of the Cobra KING Forged CB/MB Irons include the now-famous tour proven blade shape, a classic in this field, which delivers an optimal and compact look, which is preferred by pro-golfers like Rickie and amateurs alike, the aforementioned 5-step forging technology along with the CNC milled face and specially designed grooves, the Tungsten Tour Weighting system, which consists of 2 tungsten-made inserts for added forgiveness, trajectory control and improved feel, the flow-set design, the DBM finish, which makes for Cobra's signature, being visually stunning and durable, and, last but not least, the Cobra Connect Technology, the electronically enhanced grip, that gives you the ability to track your golf stats in real time, thus to improve your game.
Finally, you can enrich your golf paraphernalia with Cobra Golf's best gear to date starting with November 2nd 2018, when these babies will become available in stores world-wide.