Callaway is a big name in the golf industry, and the new Skyline golf shoe line from its footwear division is aimed at expanding the company's spikeless offerings.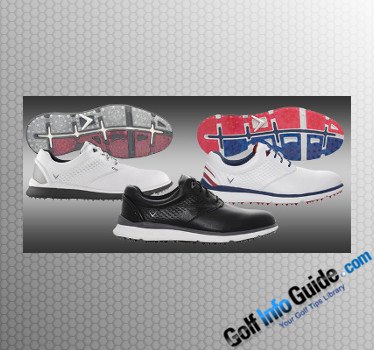 The new Skyline golf shoe boasts a timeless contemporary-classic design, and Callaway's latest and greatest technologies, to deliver an outstanding product, both in terms of design and performance. The Skyline golf shoe arrives with Callaway's patented POWERdrive™ Platform, for delivering industry-leading performance and comfort. Needless to say, these golf shoes are ready to wear right out of the box, as they don't require a break-in period, being built and designed with an emphasis for performance. Their contemporary design doesn't hide the fact that Callaway put their latest technologies into these shoes. The proprietary POWERdrive™ Platform, comes with the patented Duo-Max™ midsole, which consists of a comfy and extremely soft top-layer of EVA foam, which is surrounded by an extra layer of foam on the bottom, for additional support. The end result is unparalleled stability and comfort.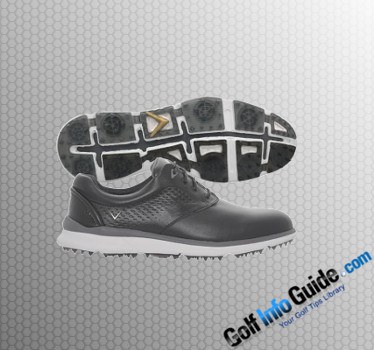 To further add to comfort levels, there's the FusionLite™ TPU spikeless outsole, which is designed for traction and stability on any kind of terrain. Obviously, since what we're dealing with here is a spikeless golf shoe, you'll be able to wear the Skyline both on and off the golf course. It's a 2 for the price of 1 kind of a deal. In order to allow the shoe to flex easily and to move with the foot as you swing, the are strategic cutouts on the outsole. Inside the shoe, you'll discover Callaway's proprietary POWERdrive insole, which is built using soft, molded EVA, to comfort your foot. Besides amazing comfort, the Skyline golf shoe also features additional heel and arch support, as Callaway got all their bases covered. The upper of these golf shoes is built using full grain leather, which is waterproofed using Opti-dri™ technology, and, on top of that, Callaway offers a two-year waterproof warranty for the Skyline. Finally, these babies will be available in Red/White/Blue, White/Black, Black/Grey colorways for $149,99 (MSRP), sometime in October.