Cleveland Golf is a well known name in the golf industry, and the good news for today is that starting with September 14th, which is right around the corner, you'll be able to enrich your golf paraphernalia with the company's latest RTX-4 Wedges.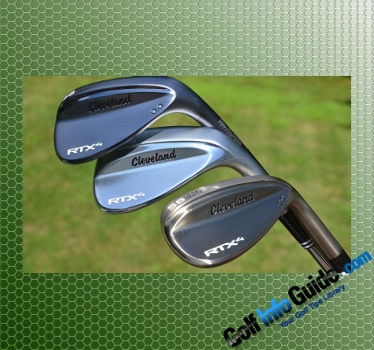 Retailing for $139.99 (MSRP) each, and featuring True Temper Dynamic Gold S400 shafts and Golf Pride Tour Velvet grips, the RTX-4 wedges are cast from carbon steel (8620) and they're available in lofts from 46 degrees to 64 degrees. Being part of the RTX-4 family, these wedges are engineered to please better players and, generally speaking, golfers looking for a classically designed wedge, due to their sharper grooves, which promote increased green-side control, along with the availability of multiple sole grinds. According to Cleveland's official statement, the RTX-4 are the company's most Tour-authentic (whatever that means) wedges ever. Truth be told, these wedges were engineered by Cleveland's Research and Development department using extensive feedback from the tour, and that's apparent in the RTX-4's compact blade-shape with less offset, and the smaller overall profile, all these being features of a classic blade design, aimed at winning the hearts and minds of tour players. Hence, due to their tour preferred shaping, along with Cleveland's latest face technologies incorporated into their built and the generous grind offerings, the RX-4 wedges can be honestly regarded as tour-authentic wedges, yes indeed. These babies arrive with Cleveland Golf's 4th gen Rotex Face technology, precise laser milling, Tour Zip grooves and a very aggressive face milling, in order to provide more spin than ever, and to make for a true-blue tour-wedge, designed for purists. According to the Vice President at Cleveland Golf John Rae, but let me quote the man himself: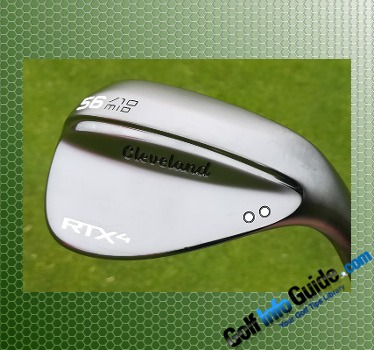 "With the new RTX 4, we spared no expense in trying to achieve the best possible wedge for the best players in the world, and then bring that wedge right to the consumer,. We worked tirelessly with our tour staff to refine every detail of the wedge and its shape to fit their needs."

Since you're the "consumer", you should know that the corner-technology, the foundation of sorts of the new RTX-4 wedge is the proprietary/patented Rotex Face thing, now in its fourth "reincarnation" or life cycle, which means it benefits from millions of data points and years of research to bring you the ultimate wedge in terms of short game control. This is where the RTX-4 really shines. Obviously, the RTX-4 will be available in both left and right handed options, and also in three "Tour inspired" colorways: Tour Satin, Black Satin and Tour Raw.
Here's a quick breakdown of the key technologies incorporated into the brand spanking new RTX-4 wedge: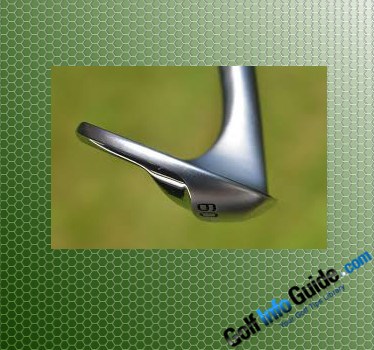 The fourth-generation Rotex Face Technology boasts the most-aggressive milling pattern to date, and also the sharpest grooves in a Cleveland wedge. The Tour-developed sole grinds are designed to deliver optimal versatility in order to help you achieve the perfect short game via 4 sole grinds. The Tour Authentic components means that the RTX-4 comes with the number one wedge shaft/grip on the PGA Tour as standard "issue". The next generation Progressive Feel Balancing Technology is also contributing to improved short-game control via loft optimization. Finally, there's the tour-driven compact Tour Shaping technology, which works wonders in terms of providing confidence at address, together with delivering amazing workability. And here are some Tour pros' impressions after taking this baby for a test drive.
Shane Lowry: "It feels like the ball is really spinning off the face. There are extra little extra grooves in there which makes it spin more and it definitely does spin more."

Graeme McDowell: "I mean it's got that soft feel which is so nice. I really love the bounce profile here. I like the feeling of using the back bounce on the wedge so, when I look at that, it's something that really appeals to me."

Keegan Bradley: "What I love about this wedge is the sole in the bunker. It doesn't dig in too much, and I'm able to really clip the ball and put a lot of spin on it. We are all very excited to play this wedge"