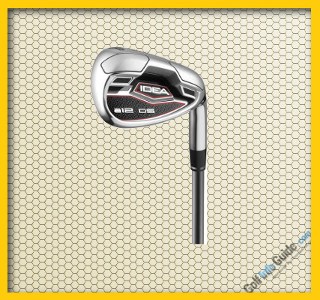 Here's one from the did-you-know department: Did you know that golfers with handicaps of 15 or higher hit most of their shots nearly a half-inch toward the club's toe?
That's according to Adams Golf, whose new Idea Hybrid Irons are designed to boost distance and accuracy on off-center contact – especially when you catch the ball on the toe. The clubs are made with a slot which wraps around the toe, creating a so-called "spring-like effect" across an area where golfers often lose power.
The company claims its Idea Hybrid Irons produce 44% more ball speed on off-center hits compared with the Adams Idea a12 OS Hybrid Irons, and 24% more speed on shots that smack the sweet spot.
Available October 15, 2013, full sets of Idea Hybrid Irons retail for $699.99 (steel shafts) and $799.99 (graphite).