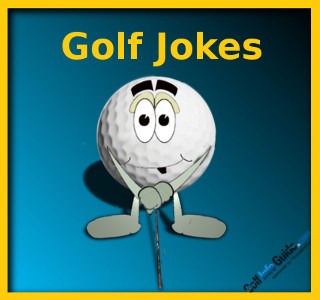 Golf is a funny game… as long as you don't take it too seriously.
Comedians have always made sport of golfer foibles. Bob Hope practically made a career of telling golf jokes, often poking fun at his own addiction to the links.
"If you watch a game, it's fun," Hope explained, "If you play it, it's recreation. If you work at it, it's golf."
"(Arnold Palmer) told me how I could cut eight strokes off my score," went another Hope line. "Skip one of the par 3s."
Then there was this knee-slapper: "I once showed Pat Bradley my swing and said, 'What do I do next?' Pat replied, 'Wait till the pain dies down.'"
Ha!
While there are plenty of golf-related groaners floating around, some offer good, honest chuckles. In this section we collect golf jokes and cartoons that tickle the funny bone. Not to worry – they're always G-rated. OK, some might verge on PG-13…
The links below will transport you to the game's lighter side. Enjoy!