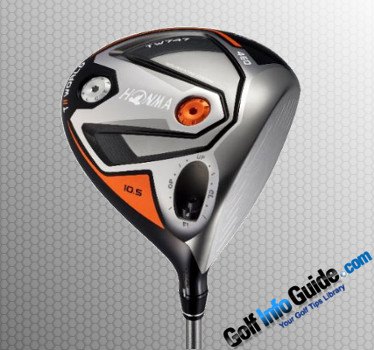 HONMA is a Japanese company specialized in producing premium golf products, and their latest TWorld747 range for the 2019 season is marketed as introducing brand new (as in world-first) golf technology, which is very interesting, to say the least. The TWorld747 range includes HONMA's latest and greatest drivers, fairways woods, and iron/utility sets for the 2019 golf-season, which are boasting innovative technologies and they're built with an emphasis on distance for both the casual/game improver and the better golfer.
The new technology created by HONMA Golf's Research and Development department is claimed to be, let me quite, "real distance technology", and it works by permitting fine adjustments to the face and lie, yet, check this out: without rotating the high-quality shaft's spine, which is pretty clever. The respective technology is incorporated in two of HONMA's TWorld747 2019 drivers. As per General Manager of HONMA Golf Europe Alejandro Sanchez's own words: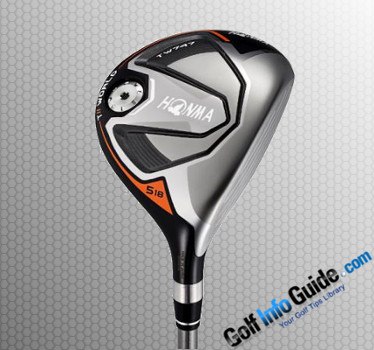 "The new TWorld747 series is truly a world-first, which combines distance innovation and supreme craftsmanship. We wanted to push the innovation boundaries further and provide golfers of all abilities with a club range that will truly improve their distances and maintain a superior aesthetic. The non-rotating spine system in the driver is brand-new technology and the distance benefits will be obvious from the first swing. The new TWorld747 range means golfers can now experience the luxury artistry and premium performance that HONMA Golf has to offer, at an affordable price."

We don't know about the luxury artistry, but the premium-performance thingy in the new HONMA drivers is due to a technology dubbed Proprietary Adjustability System. This breakthrough technology is present in the TWorld747 455 and 460 models. These drivers are designed to allow for the fine adjustment of the loft of the club, so one can create the ideal shot-shape, but sans spine-rotation of the shaft. This clever design serves for improving both distance and ball flight.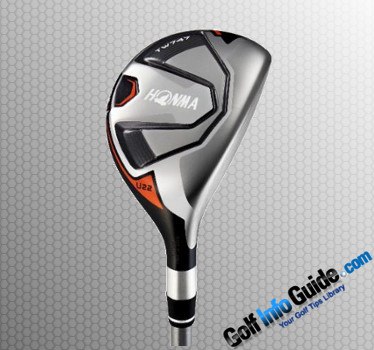 The crown of these high-end drivers is built using ET40 carbon, which is extremely light and strong, and features a ribbed grooving. You'll also appreciate HONMA's brand new 4 FANG Technology behind the clubface, which consists of 4 metal studs strategically positioned to increase energy and strength all across the face, in order to boost ball speeds, which leads to improved distance. The 455 driver is the smallest of the bunch, and it is designed with a weights system, which maximizes the moment of inertia, in order to deliver improved ball speed and distance. Its 460 sibling is built with an emphasis on forgiveness, and allows you to create your favorite shot-shape via interchangeable weights.
The new TWorld747 fairway wood from HONMA is engineered to deliver maximum distance via high trajectory, as expected from a premium piece of golf gear actually, and it does that by creating a low/deep COG via an inner 20 gram weight combined with a 9 gram outer weight, thus enabling high launch, without sacrificing distance in the process. The new HONMA TWorld747 utility is engineered with an ideally balanced outline and an optimized head shape, to provide confidence at address, along with a classic take-back look.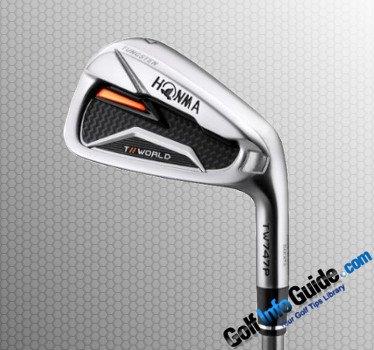 The TWorld747 utility is designed for delivering moderate spin rates and a high launch trajectory, in order to deliver predictable and consistent shots from both the rough and the fairway; this one is available as a 3W (15°), 3HL (16.5°) and 5W (18°) and a 7W (21°).
There are also two brand new irons in the TWorld747 line-up, the P and the Vx Forged irons. The former make for game improvement irons, designed to boost confidence at address and also to deliver adequate forgiveness on miss hits. The P irons are built using high strength stainless steel, and they feature a 20 gram tungsten weighting-system on the sole. The Vx Forged from the TWorld747 2019 line-up are premium looking distance-eating irons, boasting a solid feel and an impressive look at address. They too feature a 10 gram tungsten weighting system in the toe, along with a low and deep COG, for maximum distance. The Vx Forged irons can be ordered in 3-11 + SW.