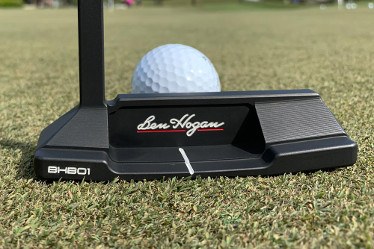 If we're talking putters and forged, the name Ben Hogan comes to mind instantly, and today's news is that one of the world's most iconic companies just debuted their new line of precision milled forged putters. This is very important, as the curiously and banally named Precision Milled FORGED makes for the company's first putter line to be released in fifteen years.
And that's amazing for a company founded back in 1953, and we refer to the fifteen year hiatus; As Ben Hogan used to say, "there are no shortcuts in the quest for perfection", and maybe that's why it took them so long to create a new line of putters, who knows. However, the new Precision Milled FORGED are now a reality, and they make for CNC precision milled putters, engineered using soft high quality 1020 carbon steel. The technological process employed by Ben Hogan in their new line of putters is a multi-step forging thing, which both purifies and strengthens the metal's molecular structure, tightening and refining the steel grain structure; this further translates into uniform density across the putter's entire face, a feature that eliminates dead areas and hot spots alike, which results in stellar feel and that "trueness" that we all seek and love in our putters, along with unparalleled feel and predictable/consistent distance control.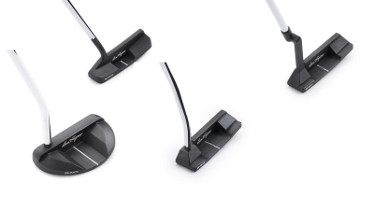 On top of these high-end technological/design features, the new Ben Hogan Precision Milled FORGED Putters can be ordered in 4 classic head models. Each model features an elegant and minimalist design, with clean lines, in a proprietary diamond black metal finish. Ben Hogan's patented DBM finish is arguably one of the most resistant to wear and tear in the industry, and it also works amazing in regard to generating more contrast with the putting surface and also with the golf ball, while eliminating glare in the process, thus promoting better alignment.
On top of that, the face of each putter is engineered to perfection, being completely flat from heel to toe, due to a highly advanced CNC milling process. As Scott White, the CEO Ben Hogan Golf Equipment Company put it (pun intended):

"A 100% forged, CNC precision milled putter is not the least expensive nor the easiest way to make a putter by any means, but at Ben Hogan Golf we believe it is the best way. Serious golfers demand precision and performance on the greens, and the new Ben Hogan Precision Milled Forged putters deliver. They look great, but perform even better. What makes this new line even more special is our factory-direct business model, which provides golfers with an ultra-premium forged milled putter at a price far less than many mass-market investment cast putters. In fact, while many of today's leading putter brands sell their top models at $400 or more through retail channels, we allow allows serious golfers to purchase one of our new Precision Milled FORGED putters for just $250 direct at BenHoganGolf.com. This is unheard of given the feel, consistency and pure performance attributes of our forged putters, which are synonymous with Ben Hogan's uncompromising standards."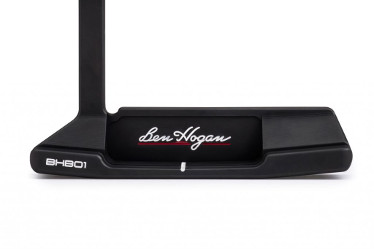 Here are the tech-specs for all the 4 models available in the new Ben Hogan Golf Precision Milled FORGED Putters family:
First, there's the Plumber's Neck Blade putter, available with 1 shaft offset, 2° loft and 355 gram head weight, 43° toe hang to promote an active gate-swing putting stroke.
The second model is the Player's Blade with a double bend shaft, available with 1 full shaft offset, 2° loft and 355 gram head weight, face balanced for those who putt with a straight-back, straight-through stroke.
The third Ben Hogan putter model is the Iconic Player's Blade with a flowing neck, available with 1 shaft offset, 2° loft and 355 gram head weight, 1 shaft offset, 2° loft and 355 gram head weight.
Finally, we have the iconic Player's Mallet, with a Single bend shaft and ½ shaft offset, 2° loft and 370 gram head weight, face balanced for those who putt with a straight-back, straight-through stroke.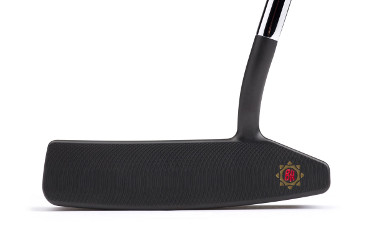 It's worth mentioning that Ben Hogan golf prides with the fact that each of their putters (the same stands true for irons, wedges or hybrids) is custom-made, i.e. it's built to a particular golfer's specifications at the highest standards in the industry, one at a time respectively, which means they're all unique. Also, keep in mind that these new putters are available in right-hand only, and while the standard length for these babies is 35.0", each of the Ben Hogan Precision Milled FORGED Putters can be custom-fitted in half-inch increments in lengths ranging from 33.5" to 36.5". The same goes for the lie, i.e. the standard is 70 degrees, but the angles can be customized up to +/- 2.0 degrees flat or upright.
But it gets even better: Ben Hogan Golf is working with SuperStroke, which incidentally is one of the golf industry leaders in regard to manufacturing high-end putter grips, hence you can "enrich" your favorite Ben Hogan Precision Milled FORGED Putter with a Flatso 1.0, MidSlim 2.0, Slim 3.0, as per one's personal inclination.
Keep in mind that Ben Hogan's latest Precision Milled FORGED Putters are available exclusively on the company's official website (www.BenHoganGolf.com.), and they're priced at $250 each. The availability issue is due to Ben Hogan's business model, which eliminates the "man in the middle" thing in order to keep the price down; this business model is called direct-to-consumer, which is kind of obvious.
Here's a cool video for your viewing pleasure. But wait, there's more news: along with their new putter-line, Ben Hogan also announced the Equalizer Black wedges featuring the same impressive Diamond Black Metal finish, and added loft options. The DBM finish works great in regard to reducing glare and providing better contrast with the golf ball, while being amazingly durable (7x more durable compared to nickel-chrome, according to Ben Hogan's manifest). Here's Scott White, President and CEO, Ben Hogan Golf Equipment Company, explaining the philosophy behind their latest Equalizer black wedges:

Quite honestly, we were taken aback by the demand for the limited-edition Equalizer BLACK wedges we offered in 3-club sets last year. Serious, accomplished golfers were frustrated that we were only offering them in 52, 56 and 60-degree lofts. Given our factory-direct business model, we were able to receive and react to this feedback quickly. Now, golfers can choose from three different gap wedges, three different sand wedges, and two lob wedges with either our traditional nickel chrome or Diamond Black Metal finish."

The new wedges from Ben Hogan come in 48, 50 and 52 degrees, sand wedge 54, 56 and 58 degrees and Lob Wedge 60 and 62 degrees loft options, and the retail price starts at $105. Here's Mr. White again speaking of the price-tag:

"To be able to offer a wedge of this quality at or around $100, thanks to our direct-to-consumer business model, allows us to provide golfers with the very best performing product at an extremely attractive price point."