If you are a fan of the brand, we have good news for you, as Ecco's iconic Biom Hybrid 3 golf shoe is getting a long-awaited upgrade for the autumn-winter season of 2018.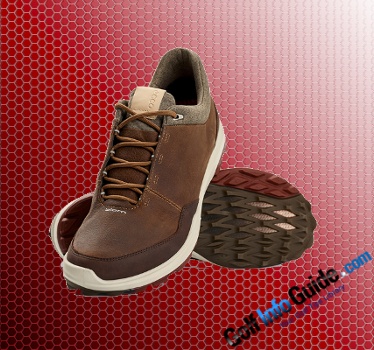 The Biom Hybrid 3 is hugely popular in the golf community in North America, hence Ecco Golf has revealed a number of upgrades and improvements, including new colorways. The new generation of Ecco's Biom Hybrid 3 features the company's brand-new/patented Tri-Fi-Grip outsole and a Gore-Tex made waterproof design. These improvements to Ecco's best selling family of golf shoes are aimed at making these babies even more desirable, to both amateurs and golf pros alike. Among the latter, we should mention Ernie Els, Fred Couples and Lydia Co, Tour pros who've already embraced Ecco's finest. And speaking about high tech features in the new Biom Hybrid 3, we must mention the brand spanking new Tri-Fi-Grip technology. This state of the art feature is aimed at boosting performance via a new zonal structure, which consists of 3 different segments. The end result is a high quality/high performance golf shoe which can be worn both on and off the golf course. Obviously, performance is not affected by this "2 for the price of 1" feature. To get into further details, the Tri-Fi-Grip consists of three zones, as I already told you. Zone one is aimed at maintaining/optimizing lateral stability during your swing. Zone two is focused on the middle of the outsole, and it's focused at providing outstanding comfort levels, whether you're walking on the golf course, round after round, or hiking, jogging, you know the drill. However, keep in mind that these shoes are aimed at golfers first and foremost. We must also mention the durability region located in the heel, where most of wear and tear takes place. Finally, there's Zone Three, which makes for a specially designed rotational section, which is engineered to provide movement in the forefoot, via lugs that promote an easy/fast rotation during your swing. Here's how Andrzej Bikowski, Ecco's lead designer explains the philosophy behind the new Biom Hybrid 3 design: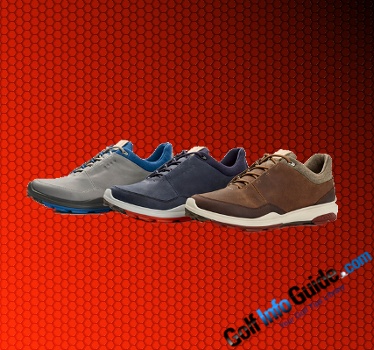 "We approached this project with the question; how can we make the best, better? By combining our new Tri-Fi-Grip innovation with the same technological features created by the Biom last, I believe we have achieved our goal. The fact that all Ecco Biom Hybrid 3 models offer complete waterproof Gore-Tex construction further exemplifies our commitment to progress and excellence."

Other important features available in the new Ecco Biom Hybrid 3 2018 include 100% Gore-Tex waterproof protection, an Ecco Antelope Yak/Racer Yak leather upper, which delivers industry leading durability and breathability, an optional BOA closure system, for perfect fit, along with Ecco Freedom Fit, also aimed at providing supreme comfort, the company's proprietary Biom Natural Motion technology, for unparalleled support and cushioning, and, last but not least, Ecco's Removable Ortholite inlay soles, for enhanced breathability and long term cushioning. Finally, the new Ecco Biom Hybrid 3 collection is available in three colorways for the Autumn-Winter of 2018: Camel (Antelope Yak leather), Ombre (Antelope Yak leather) and Wild Dove (Racer Yak leather).