If you're not familiar with the brand, which comes with the very funny and "on point" name IGOTCHA (we're talking about golf ball retrievers after all), well, IGOTCHA is part of the Dynamic Brands company.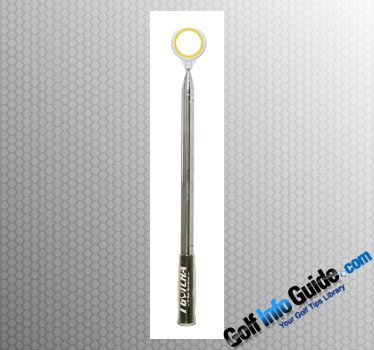 Dynamic Brands was founded 14 years ago, in 2004, and it boasts a pretty impressive portfolio of premium brand-name companies, including Bag Boy®, Burton®, Datrek® Golf, Devant Sport Towels®, IGOTCHA®, Riksha®, SEARCH 'N RESCUE® and FLAGPOLE-TO-GO®. Obviously, all of these brands are focused on producing golf gear and recreational products in the sporting goods industry. Getting back to our Jaws golf ball retrievers, IGOTCHA launched the new gear for 2019, the new Jawz (these guys are great at branding their products) models, as part of their 2019 new line of products. According to Dynamic Brands president Craig Ramsbottom, but let's quote the man himself:

"We created the Jawz retrievers to be easy to see in the water with a colorful rubberized surface which grips and holds a golf ball in place. This design was a group effort with our product development team working with our sales representatives."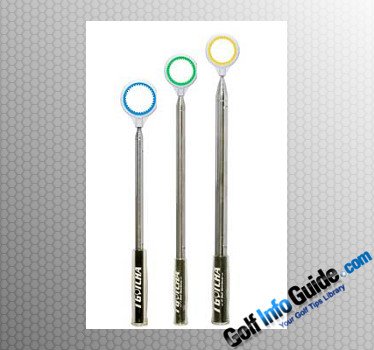 The 2019 Jawz retrievers boast a brand new rubberized surface, co-molded to grip, which are specially designed to hold the ball firmly and securely into place. These state of the art retrievers feature a single-piece head design, which, interestingly enough, has no moving parts. This ingenious design translates into long-lasting and durable gear. Russian-tank technology, think along the lines of T34. Joke aside, despite its extremely simple and robust design, the new 2019 Jawz retriever allows you to pick up the ball from either side of the head, thanks to its "jaw-like" (as in teeth like) rubberized Jawz. Hence its name. These babies also feature a very compact design and they arrive with a proprietary/patented shaft, stainless steel made, being available in ten foot, fourteen foot and eighteen foot reach lengths. When collapsed, they're only 15.5'' to 21'', depending on the model. It's worth mentioning that IGOTCHA ball retrievers were the industry's best selling retriever since 1996, when the company was established. Due to their efficiency and durability, the IGOTCHA ball retrievers have been incredibly popular since their inception. The new Jawz come in 3 sizes: ten foot reach-six foot length/collapses to 15.5'', which retails for $29.95 (MSRP), fourteen foot reach-ten foot length/collapses to 17.5'', which retails for $39.95 (MSRP) and finally, the eighteen foot reach-fourteen foot length/collapses to 21'', which retails for $49.95 (SRP).