We're living in an age of smart gadgets and smart appliances, and, on top of that, smart golf gear.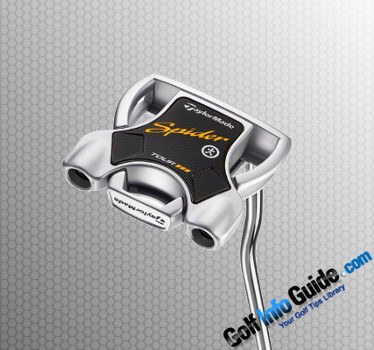 Which brings us to today's news: TaylorMade just announced their new Spider Tour Putter, which comes with built-in motion-capture technology, in order to take this baby to the next level. In case you're not Mr. Current Affairs, TaylorMade's Spider Tour Putter debuted back in 2016, and it became an instant hit, as it sold like fresh baked bread both at retail shops and on Tour, thus taking the company by surprise. Things worked so well, that the TaylorMade Spider Tour putter has become the number one model on the PGA Tour, as Tour pros like Dustin Johnson, Jason Day or Jon Rahm used it successfully and proved (beyond reasonable doubt) that a large mallet can get the job done, provided it's in the right hands. The Spider Tour Putter also conquered the hearts and minds (and wallets, nota bene) of consumers world wide, who bought it enthusiastically. Basically, the Spider Tour became immensely popular with the both worlds, becoming a best-seller and achieving the no. 1 market share in the same year it was introduced, which is nothing short of spectacular. Due to its success, TaylorMade expanded the Spider Tour's availability via additional hosel options, head colors and sight-lines. However, those were just cosmetic changes. The real deal was the introduction of the new Spider Interactive. What is that, you asked? Well, in the immortal words of TaylorMade's Senior Director of Product Creation for Putters and Wedges Bill Price:
"Players can get all that Spider Tour has to offer, plus a motion-capture sensor seamlessly integrated into the grip"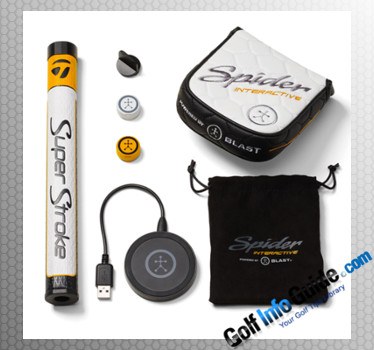 In layman's terms, the Interactive gizmo consists of a built-in sensor fitted inside a custom SuperStroke Mid-Slim 2.0 grip. The sensor is designed by California-based Blast Motion, and the company claims that their sensor's presence is totally inconspicuous, as in it will not affect overall feel during your game. How does it work? Since we're in "the current year", the sensor, which is paired to your smartphone or tablet or whatever via a dedicated app, will transmit "swing data" (such as tempo, rotation, time, loft, lie etc) to your smart-device in real time. Using TaylorMade's latest and greatest Spider Interactive putter, which by the way retails for $400 (MSRP), you'll be able to get a visual representation of your golf bio-mechanics, which is a fancy choice of words for describing the data collected and recorded by the aforementioned motion-capture sensor embedded into the grip that is, on your smartphone/tablet display. Why would you want that? Well, let's quote the guy behind the company that manufactures the sensor, Blast Motion's Senior Director of Sports Marketing Greg Sabella:
"With the ability to measure things with such a high degree of accuracy, the baseball swing was a natural progression. While baseball and golf swings [strokes] are fundamentally different, knowing what the bat or club is doing in time and space is the foundation."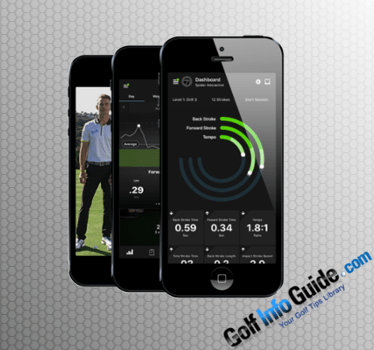 It's worth mentioning that Blast Motion is a world leader in the motion-analysis racket in both softball and baseball. And now they've entered the golf market, given their prior experience. According to folks who've already used the Spider Interactive, this smart putter makes for a cool gadget, as it very easy to use and delivers tons of information, while making practice fun. And that sounds great. Also, you don't require special powers nor geek-knowledge in order to use it and appreciate it. All you need is love, and a true desire to improve your game. And $400. Except from this glorified motion-sensor and the complementary smartphone app, the TaylorMade putter is the same as it ever was, and as good as it ever was, boasting its stainless steel frame wrapped around its light (aircraft grade) aluminum body, featuring the company's proprietary Pure Roll aluminum-made face insert, with the grooves angled at 45 degrees and all the bells and whistles I bet you're already familiar with.