Ecco Golf is a world-renowned Danish-based footwear company, and their latest gen Biom G3 golf-shoe is now featuring their revolutionary/patented Natural Motion technology.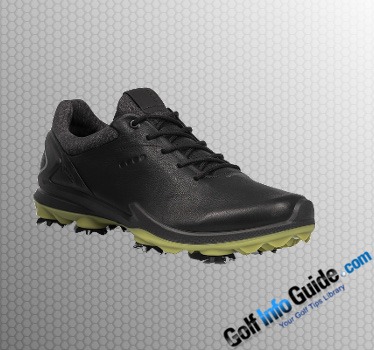 That's great news for the brand aficionados, as the G3 line is hugely popular among golf enthusiasts. The G3 Biom Shoes are designed to appeal to golfers looking for the ultimate in terms of comfort and tech innovation, but without sacrificing style in the process. On top of that, now they have Natural Motion, a proprietary technology developed by Ecco Golf's R&D department, which dramatically increases traction and agility.
The Biom G3 shoes are built as usual, with impeccable workmanship and a premium choice of materials, including the now-famous and long lasting Ecco Yakk leather upper, which delivers long-lasting performance round after round. These shoes also boast a waterproof Gore-Tex construction, which keeps your feet comfortable and dry, even in adverse weather conditions. Now, with regard to Ecco Golf's proprietary Natural Motion technology, this innovation consists of a combo between a glove-like (as in perfect) fit, working in tandem with low to the ground stability, for ensuring the natural motion of your body (hence its name) during the swing, as it allows your foot to move in a natural fashion.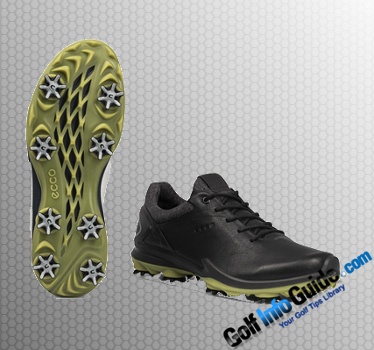 The outsole features 6 flexible Zarma Tour spikes, for amazing traction in any weather conditions, along with hybrid cleated studs on the rotation area of the foot and on the toe, which further improve grip as much as possible. Moreover, the Biom G3 shoes feature the Ortholite foam insole, which is the ideal choice for golfers looking for cushioning and comfort, without sacrificing breathability in the process. The best thing about the Ortholite insole is that it can be easily removed if you require extra space, as in extra width. Finally, these high-tech golf shoes are built using Fluidform Technology; in layman's terms this means the G3 features a one-piece construction, which translates into a lighter feel, along with more durability and flexibility for the golfer.