If you're a fan of the brand, the good news for today is that you can get yourself a pair of adidas GOLF's limited edition Blue BOOST golf shoes.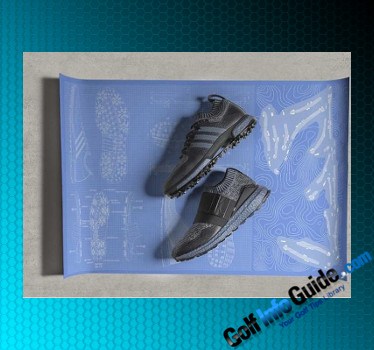 The Blue BOOST limited edition is available for purchase starting from August 1st, so if you hurry up, you may still find them, provided you're a golf aficionado and you care about a pair of collectibles. The limited-edition blue BOOST follows adidas' black BOOST, which was released back in March, and May's silver BOOST. The blue BOOST colorway is available in the hugely popular TOUR360 Knit and Crossknit 2.0 models. On top of that, both the Knit and the Crossknit 2.0 are now featuring a cool carbon-like colorway upper. According to the global footwear director of adidas Golf Masun Denison:
"We know how much golfers like to express themselves through their style on the course, so we continued to push those boundaries with what we could do with our BOOST technology. This blue version is meant to give players some added confidence through a unique look, but still give them the endless energy return that BOOST provides, whether they lace them up to play in the club championship or for a casual round with their buddies at home."

It's worth mentioning that adidas' patented BOOST technology available in these awesome golf shoes is developed in cooperation with BASF, another German company. The BOOST technology provides amazing cushioning for the shoes by using state of the art TPU pellets, which are bonded together using heat and then molded inside the midsole of the shoe, in a shape specific for each shoe model. TPU stands for highly elastic thermoplastic urethane and offers amazing benefits in sport shoes, including excellent energy return and unparalleled comfort and cushioning, without sacrificing durability in the process. Considering that the white version is very easy to get dirty on the golf course, this dark-colored version is going to be hugely popular, so go get yours while it lasts.