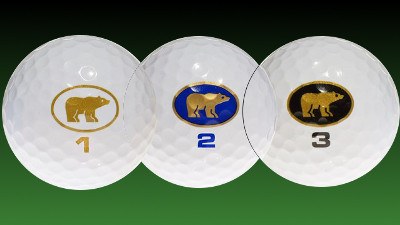 It's not easy grabbing attention in the crowded golf ball category.
It helps, though, if your ball bears the name of Jack Nicklaus.
Nicklaus recently introduced a trio of golf ball offerings, simply called Nicklaus Black, Nicklaus Blue and Nicklaus White. Each is geared toward golfers of differing abilities, with the names cleverly signifying the tees they play. Black is for better golfers who tee it up from the tips, Blue for middle-tee golfers, White for forward-tee types.
Currently available only online, prices are $32 for a dozen Nicklaus Black balls and $28 for Blue or White. They'll eventually be sold at courses designed by Nicklaus, with higher prices but a portion of sales going to support the Nicklaus Children's Health Care Foundation.