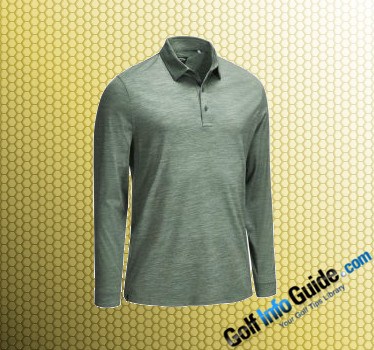 Callaway's Apparel division launched recently their premium Fall 2018 collection of garments, a collection that represents the ultimate in terms of craftsmanship, materials and technological innovation. The Tour Authentic® Fall 18 Collection from Callaway boasts a timeless design and it has been created to appeal to the fashion conscious golfing elite, but also to resonate with regular folks looking for the best apparel out there in terms of form and function.
Since we're talking about Callaway's Fall 2018 Tour Authentic collection, the colorway schemes are both sober and elegant, including Forest Green, Mauve Orchid and Delphinium Blue, to blend perfectly with the fall season. Besides the new colors aimed at pleasing discerning golfers, the latest apparel collection from the industry's sacred monster has expanded via introducing a number of brand new polos and layering.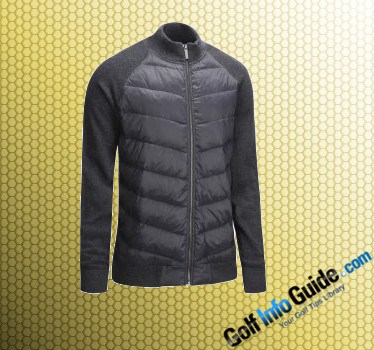 There are new styles out there folks, and they include a one-quarter Cashmere Windstopper, which looks equally awesome both on the golf course or on the city streets, and if you pair this premium quality windstopper with one of Callaway's new Tour Authentic polos, you'll have two of a perfect pair so to speak. In this way, you'll bring style and high-fashion on the golf course, regardless of how harsh the weather conditions are. Golfing in style, what more can you ask? The new Cashmere Windstopper from Callaway features a 100 percent long staple, with a double thread of premium Mongolian cashmere, which is the best in the world by the way, providing amazing warmth and feel, together with natural insulation and odor-resistance. Oh, and that luxury feeling is something else, believe me. On top of that, the windstopper comes with a four way stretch polyester lining, which makes for an effective barrier between your body and cold weather. However, breathability was not sacrificed in the process, which is nothing short of amazing. Finally, the Cashmere Windstopper from Callaway's Fall 2018 Tour Authentic collection comes with ribbed finishing around the sleeve cuffs, bottom hem and mock collar, and it's available in 4 cool colorways, which makes it the perfect piece of clothing to wear both on and off the golf course.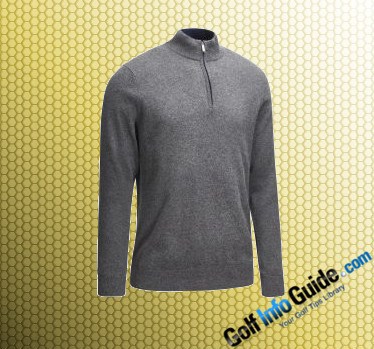 Next, we have a new Long Sleeve Heathered Polo, which is everything about Callaway's unique sense of style, quality and supreme craftsmanship, designed to boost confidence both on and off the golf course. This luxurious polo is built using a premium merino wool blend, which makes it wrinkle resistant and confers it excellent wicking properties. Since merino is a natural fiber widely used for sports-wear due to its inherent properties, the new Long Sleeve Heathered Polo comes with another cool feature: natural temperature regulation, which enhances body warmth on cold days and vice versa. For fashion conscious golfers, Callaway created their latest polo with a fancy dress cuff opening with alloy buttons; moreover, you'll be amazed to discover the under arm pierced gusset, designed for maximum comfort and mobility. Finally, for a more tailored design, the Long Sleeve Heathered Polo features an interlined self collar.
Callaway's Fall 2018 Tour Authentic collection also boasts a luxurious Quilted Jacket, which blends the company's cutting edge tech innovation with impeccable craftsmanship and artistry. This warm jacket will be your best buddy on those cold and windy days on the golf course, helping you to stay comfy and play your favorite game in style, regardless of weather conditions. The Quilted Jacket from Callaway boasts a one hundred percent duck feather down fill, which gives it amazing insulation properties, while keeping the weight down for unparalleled comfort and mobility as you walk on the links. The sleeves are made using seventy percent Merino and thirty percent wool, for boosting the luxurious feel of the jacket, without sacrificing mobility in the process. The ribbed cuff and hems along with the ribbed mock collar further help with body-heat storage, ending up in an amazing jacket that will keep you warm and comfy round after round, weather be damned. If you're looking for optimal performance and exquisite styling in cold weather, Callaways' new Quilted Jacket is the way to go this season.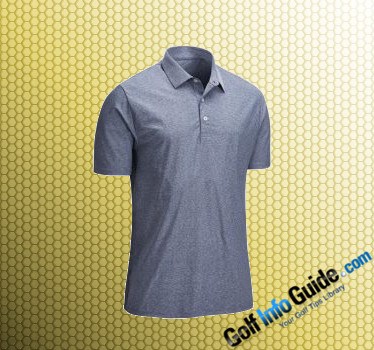 Finally, we have a classic Heather Strip Polo, another brand new piece in Callaway's Fall 2018 Tour Authentic collection. This polo boasts the company's latest technologies, along with top notch craftsmanship and refined aesthetics, to please even the pickiest fashion-obsessed golfer. Speaking of cutting edge technology meeting sports apparel, the Heather Strip Polo is built using a high gauge blend of fabrics, elastane and polyester respectively, to deliver amazing feel and stretch properties, along with Callaway's proprietary Polygiene anti-odor technology, which stunts the growth of smelly fungi and bacteria right at the source. The Heather Strip Polo also features UPF 50 sun protection, which blocks harmful UV rays, thus helping with protecting one's skin on sunny days. The new Fall 2018 Tour Authentic collection is currently available online and at leading golf/country-clubs in the US and all around the world, including Whistling Straits, Medinah, St. Andrews, Riviera, Carnoustie and many others.