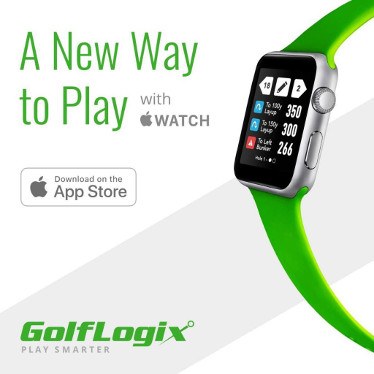 If you're a golf aficionado and you also own an Apple Watch, just like that guy Rush Limbaugh, the good news is that GolfLogix's new app is going to help you improve your game by providing you with green images, exact yardages, hole selection and score tracking, all directly onto your Apple Watch display. It doesn't get any better or more convenient than that, isn't it?
In case you were wondering, GolfLogix is a global leader in stats tracking and GPS technology, and their new and updated game improvement app is currently available for download in the Apple Store, making for the most downloaded golf-app ever. GolfLogix worked assiduously over the past 20 years, investing heavily in advanced 3D technology and has mapped almost all the golf-courses in the world. The GolfLogix app for Apple Watch will provide you with laser-accurate map greens for more than twelve thousand golf courses, and using it you'll get a new level of insight with regard to putting by knowing (down to centimeter accuracy) the putt's elevation change, distance, break, speed and any other detail you can think of to sink the perfect putt.
The new GolfLogix app is designed to make for a more convenient alternative to your smartphone, and it's fully compatible with both Series 3 and 4 Apple watches, but also with Android devices, if that's your cup of tea. For the latter version, you'll have to visit the Google Play Store by the way.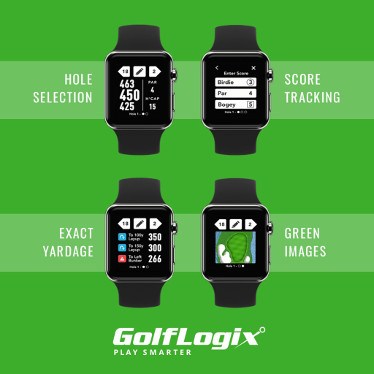 As per the President at GolfLogix Pete Charleston's own words:

"As we head into the 2019 season, we are excited to introduce our industry-leading golf GPS application to Apple Watch. Now with one glance, golfers will have convenient access to all the information they need to improve their game on the golf course."

Here are the app's main features: exact yardages, via Apple Watch's standalone GPS feature, which will deliver accurate yardages to middle/front/back of the greens, along with pre mapped data points, the likes of layups, bunkers and water, green images, i.e. detailed bird's eye images of each green which will deliver all the intel required to make the best decisions on approach shots, and also to help you choose the optimal club for the selected target, all on your Apple Watch display, score tracking and finally, hole selection.