According to Cleveland Golf, the new Huntington Beach SOFT line of putters is something along the lines of science meets art and they have a wonderful baby.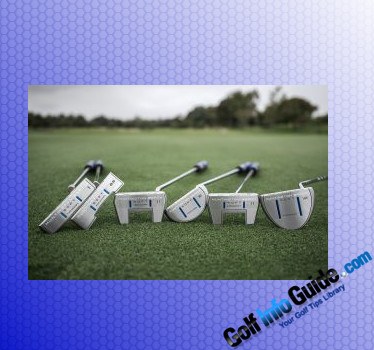 Joke aside, the Huntington Beach SOFT is designed with performance in mind, as expected from Cleveland. To make a long story short, if you're looking for that amazing soft feel we all know and love in our putters, along with distance control and confidence, look no further than the Huntington Beach SOFT. These babies were recently launched last Wednesday, on November 16th and according to Cleveland's Vice President of Research and Development Jeff Brunski:

Cleveland Golf putters have always been a great value, but the Huntington Beach SOFT Putter, featuring a speed optimized face and premium finish, takes it to a new level.

Retailing for $129.99 (MSRP) each, the Huntington Beach SOFT putters are boasting Cleveland's famous Speed Optimized Face Technology, which is designed to normalize speed across the face. Basically, regardless of the contact-point with the ball, the end result will be the same, which goes to predictability and consistency. The custom face milled pattern of the Huntington Beach SOFT putters delivers amazing performance, and keep in mind that the milling pattern is different depending on the shape of the respective putter, i.e. higher moment of inertia mallets feature a gradual milling pattern, in order to mitigate miss-hits with ease, while lower moment of inertia blades have a rapid milling pattern. The CNC milling pattern is coarse and diamond shaped. This particular design is aimed at delivering that amazing soft feel upon ball impact, while improving friction, thus delivering amazing consistency and roll. Here's Brunski again: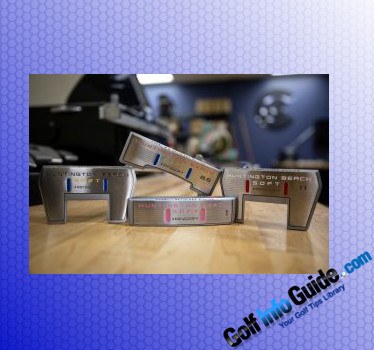 "The Huntington Beach SOFT putter's speed optimized face is one of the most advanced technologies available to improve putting performance. You'll make more putts – plain and simple. The fact we're delivering it at such an aggressive price point makes this one of the best values in the market."

The new Huntington Beach SOFT putters are indeed very affordable, and, on top of that competitive price-tag, they are fully customizable with 4 color fill areas and sixteen colors, which can be personalized to meet your specific demands. You'll just have to pay an extra $10 for the customization job. Also, the Huntington Beach SOFT putters are available in no less than 6 shapes, that include 4 mallets and 2 blades. Each putter is built using soft 304 Stainless Steel, aimed at providing great feel and boosting confidence on the green. The key technologies incorporated into these new putters from Cleveland Golf include the Diamond CNC milling pattern, the Speed Optimized Face Technology, an optimized CoG location and Tour Proven Shapes.