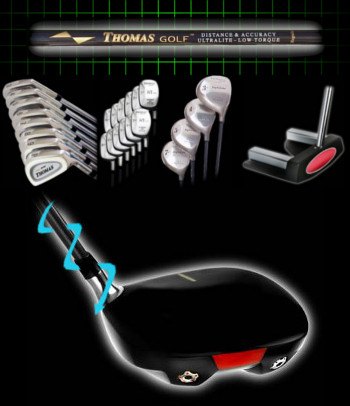 So, when you decide that the time is right for some new shafts, should you just pick ones you like online and place an order? Not exactly. You don't want to guess as to which shaft is going to work best for your swing. Especially not in the modern era of golf, with a ton of technology at your disposal. By taking advantage of the high-tech gear that is in place at most golf facilities, you can come away with a shaft that will work beautifully for your game.
We are talking about club fitting, and it is a great idea for anyone thinking of buying new gear – shafts or entire clubs. If you go through a fitting process at your local golf facility, you will come away armed with all the information you need to make a great buying decision. Compared to what you stand to gain from going through this process, the investment required on your end is quite minimal. There will usually be a fee attached to the session, and that fee will roughly equate to what you would pay for a golf lesson. Also, you'll need to spend some of your time, although these sessions typically last less than an hour. All in all, most golfers find the fitting process to be more than worth it in the end.
When you decide to go through a club fitting in order to find new shafts for some (or all) of your clubs, keep the following tips in mind.
The club fitter is not impressed. One of the classic mistakes made by golfers who go through a club fitting session is to attempt to impress the pro. Trust us when we say – the pro has seen it all before, and is not going to be impressed. It doesn't matter if you are a total beginner or an accomplished tournament player, the pro handling the club fitting just wants to help you find the right clubs. If you can set aside your ego and focus instead of making good swings and understanding the information you are provided, the fitting will be far more beneficial. It is easy to fall into the trap of swinging too hard, trying to impress the club fitter with your high swing speed. If you make that mistake, the results of the fitting will not be entirely accurate, as you will have swung harder than you actually do on the course.
Keep an open mind. If you go into the process with a preconceived notion of which shaft or shafts will be good for you, it may be hard to keep an open mind with regard to the results. The whole point of the fitting is to gather information that will help you find the right shaft, so it would be silly to do a fitting if you are just going to go with the shaft you had already picked out anyway. Be open to surprising results, as those results just might lead you in a great direction.
Ask questions. You might not understand everything you are being told during the fitting, especially if you don't know all of the terms used in the golf equipment world. That's okay – you should feel welcome to ask questions throughout the process. Don't just nod and go along; instead, ask questions when you don't understand something and draw even more helpful information out of the pro.
When the fitting is done, the pro should be able to give you some information that will help you pick out the right shafts. You may just get some measurements on things like swing speed and path, or you may even be able to get recommendations for specific shafts. Whatever the case, you should value this information and use it to direct your shopping process.